I am taking a peek inside of Xxhayleemariexx's room and I love all the colors and cuteness that immediately fill up my screen.
Their room looks like a cute kingdom full of plush toys. From Pokemon characters to a giant Boo right on top of the couch – they all make up the audience of this positive show. I can even see a Boosette drawing on one side of the screen, just hanging out and watching the cutie show off their butt plug tail. The rest of the outfit is very pink and there's even some kitty ears decorating their head. It's a fantastically adorable package and it looks even more amazing when they grab a vibrator to play with.
Xxhayleemariexx offers some inspirational words to their viewers and I'm loving the positive energy that shines through every second of this wonderful show.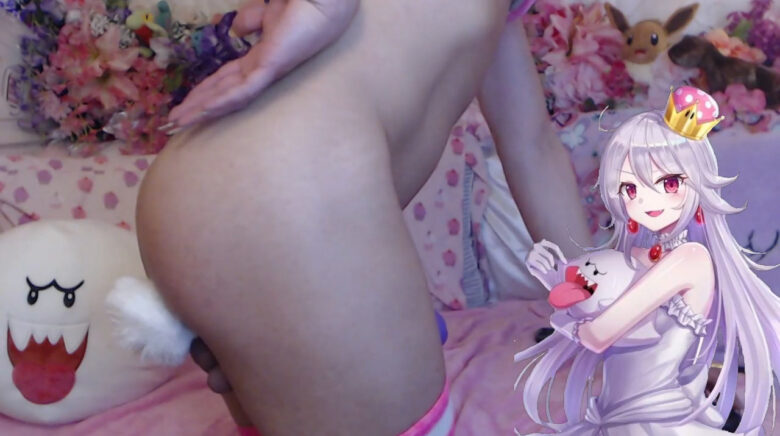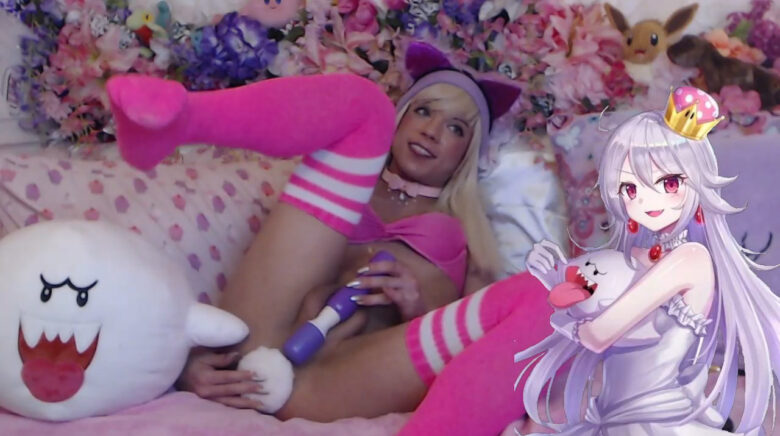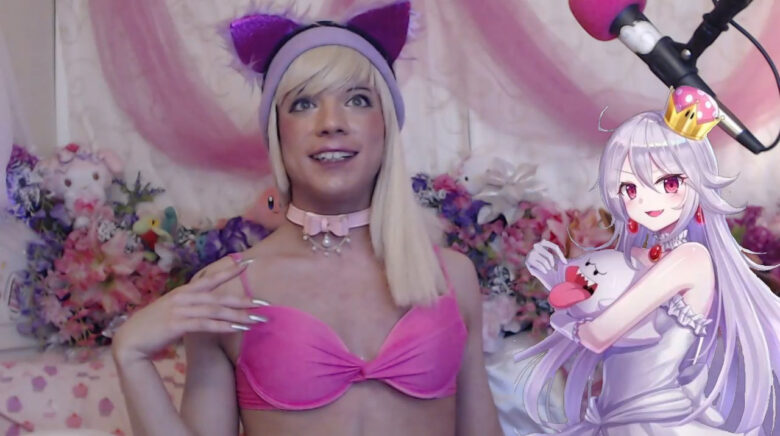 Real Name: Haylee Marie
Followers: 15597
Birth Date: Feb. 10, 1994
Age: 27
I am: Trans
Interested In: Women, Men, Couples, Trans
Location: United States – California
Language(s): English
Body Type: Petite 97 lbs. 5'4"
Smoke / Drink: :3
Body Decorations: Belly Button Soon!