It may just be a regular room, but it sure looks like a garden to me as Violetbabygirl transforms herself into the prettiest little flower.
Sunflowers make up her entire bra and I can even see lots of them decorating her purple hair. The yellow flowers mixed with her own colorful make-up and hair creates a very vibrant show that instantly catches my attention. I love the naughty way she talks to her viewers while grabbing her cock at the same time and it looks like the Lush hidden away underneath her panties is buzzing at a very high speed today.
That's because Violetbabygirl's moans get louder and louder as her own hands and the toy work together to create a very pleasureful experience. I know I am pleased to be seeing it all!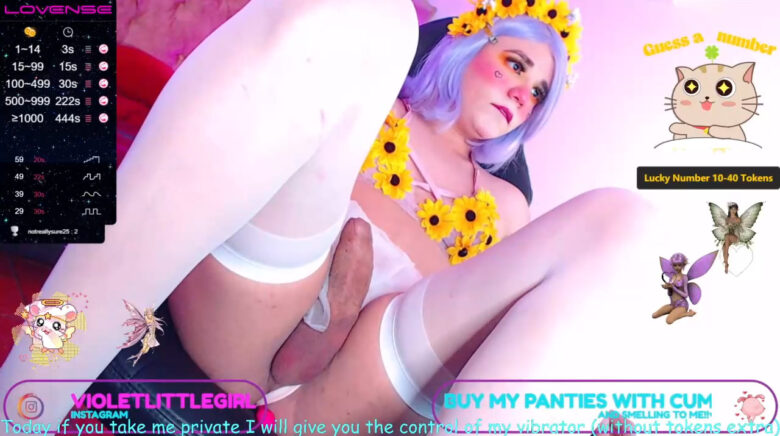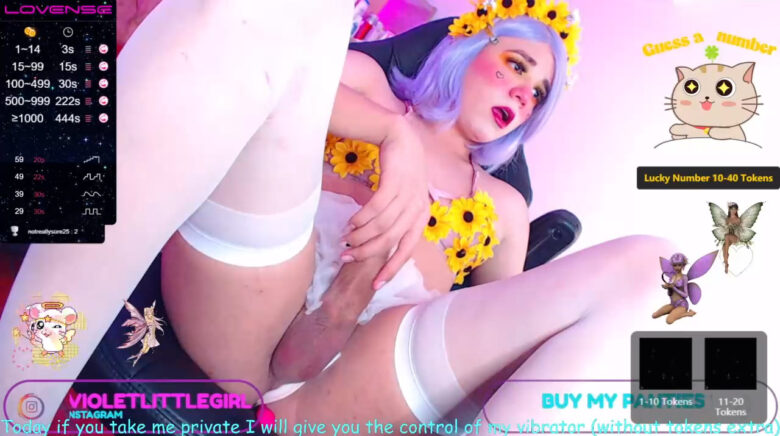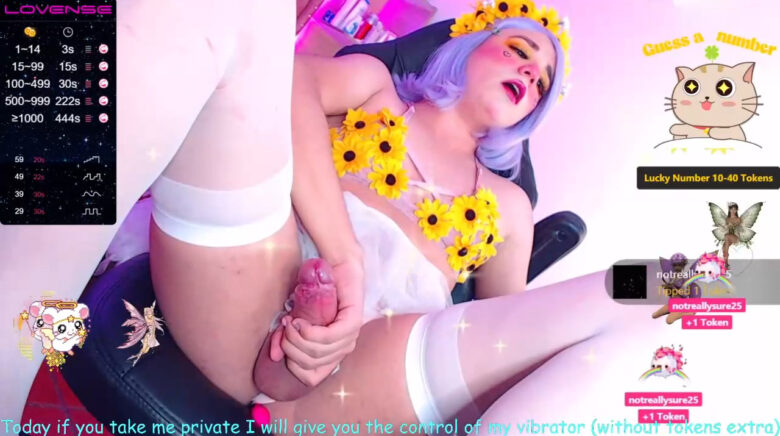 Real Name: ♥VIOLET♥
Followers: 3700
Birth Date: Jan. 16, 2000
Age: 21
I am: Trans
Interested In: Women, Men, Couples, Trans
Location: your heart♥
Language(s): SOANISH AND ENGLISH