There's a certain calmness in AlliceRedFox's room. Like the feeling of a blanket right next to a cozy fire. It's really comfortable to watch, but then the real naughtiness comes out.
The pink-haired babe only needs two fingers to make the magic happen and an extra hand for an occasional tug on her member. She's definitely aiming to tease, judging by the way her fingers just lightly go over her asshole for a moment before moving away so she can push it up against the camera. It's a sly move with equally as sly of a smile, but this is just the beginning of this wonderful tease.
That's also why I'm very excited to see what else AlliceRedFox has in store for her sexy show!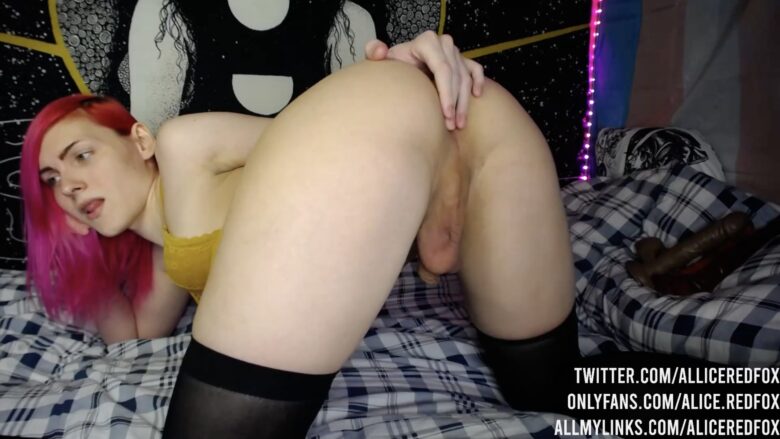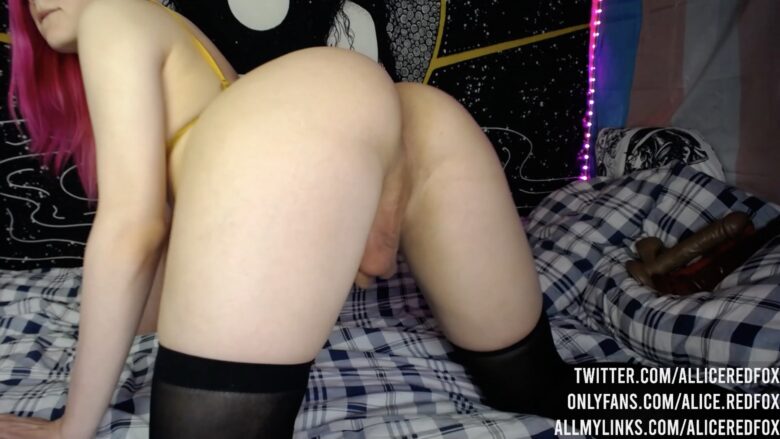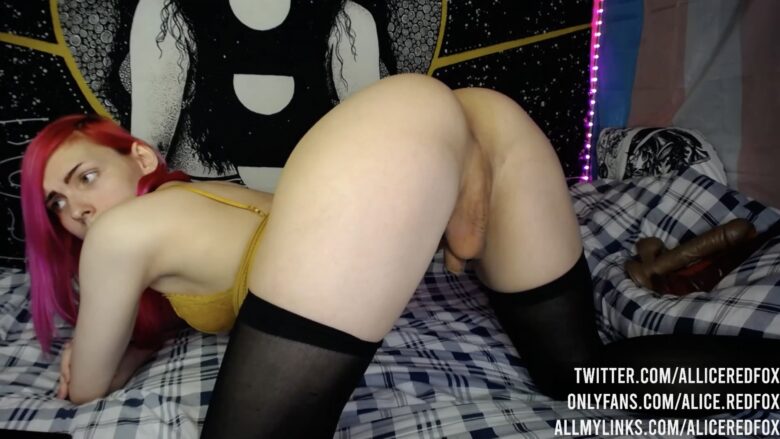 Real Name: Alice Redfox
Followers: 24066
Birth Date: April 22, 1999
Age: 22
I am: Trans
Interested In: Women, Men, Couples, Trans