I do love some 80s pop and thankfully that's exactly what I hear playing in Urbabymonica's room as I catch a peek of the cutie dancing around her room.
She turns around and starts spanking her booty to the beat as Billie Jean plays in the background. Not only is this very sexy, but it also allows me to see her gorgeously detailed arm tattoos! The party continues when she grabs a pink snack that happens to be the shape of a dildo. She gets it ready with her mouth, before leaning back and stuffing her booty right as Funky Town starts playing in the background.
Naughty treats and catchy music – this is a combo I just can't resist and it's all happening in Urbabymonica's fun room.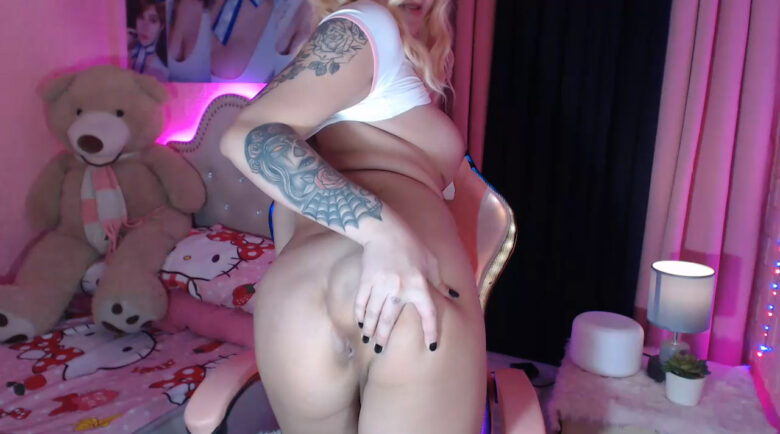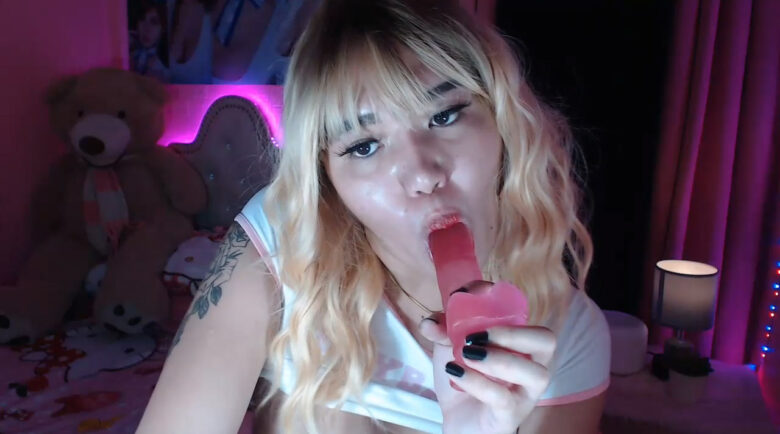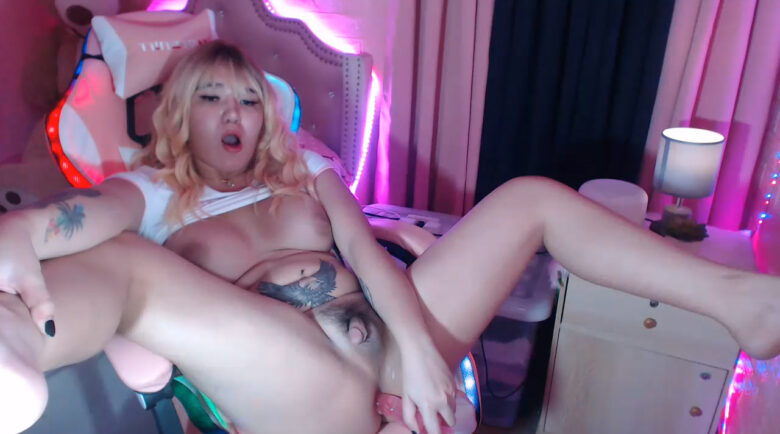 Real Name: Monica
Followers: 5910
I am: Trans
Interested In: Men
Location: .
Language(s): – 𝔼𝕟𝕘𝕝𝕚𝕤𝕙 ♡
Body Type: ♡
Smoke / Drink: ♡
Body Decorations: 𝕋𝕒𝕥𝕥𝕠𝕠 ♡