… Except one is with her own cock, while the other is with a very pretty pink dildo!
This alt cutie has the nicest color of raven purple on her, with some subtle ink covering parts of her body – and a little piercing here and there – as she takes on quite the multitasking, using her lips to wrap around the dildo on one end and her fingers tracing the tips of her member at the same time. SanaBreak still manages to do a little wink in the middle of it all, just as a sexy reminder.
I'm really loving the dark vibes of the room and her aura as well, and luckily SanaBreak has some plans underway to get herself off and I can't wait to see the cumshow for it!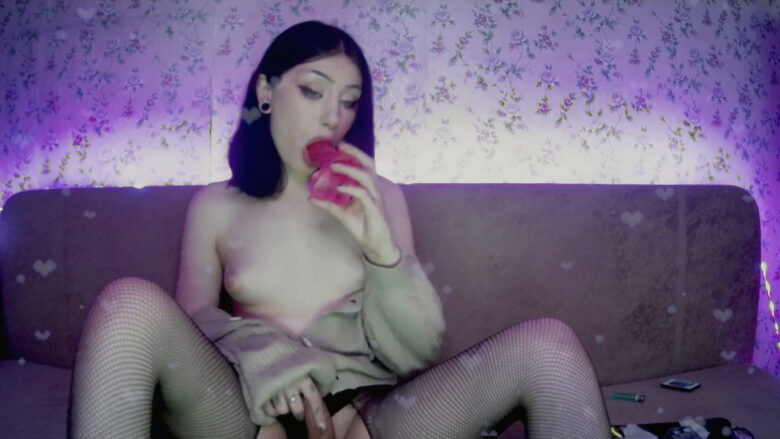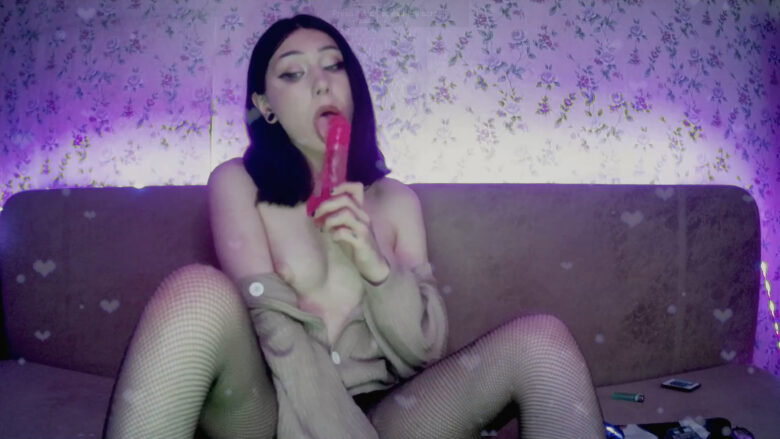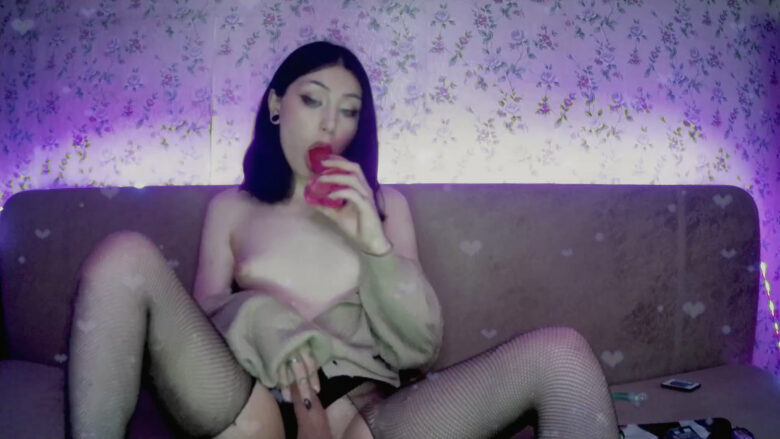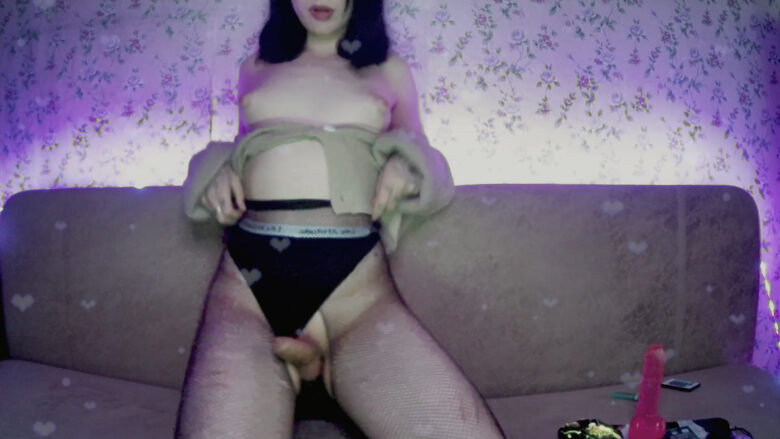 Real Name: Sana
Followers: 5976
Birth Date: Jan. 15, 2003
Age: 18
I am: Trans
Interested In: Women, Men, Couples, Trans
Location: Planet Earth