There's riding, there's rubbing – and then there's both! Tristia_Sexy is doing just that when I enter the room as she grabs onto her cock, making sure to give it a few good tugs before stopping to give a little smile. The teddy bear behind her really gives this innocent aura, except for just a moment.
I love the look – this kind of punk appearance to her with a little bit of color on her hair – that gives a really nice alt look with some innocence on the side. Her hand is firmly working her cock as she's trying her best to jump on the dildo beneath her – just moaning from pleasure through it all!
With this naughty and nice performance, Tristia_Sexy has won me over to see more!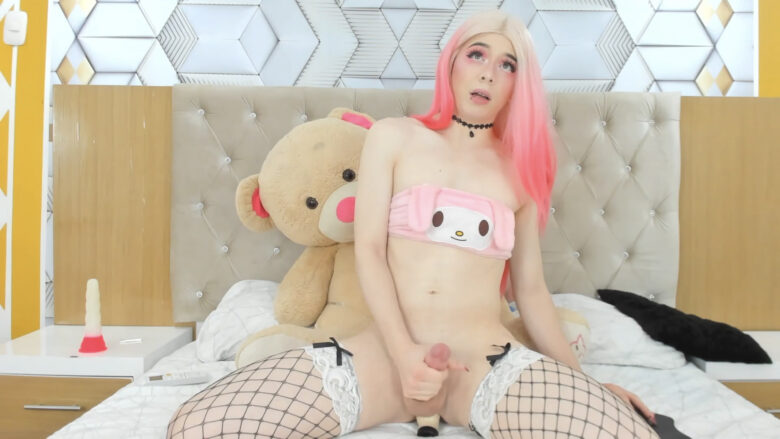 Real Name: Tristia
Followers: 11649
Birth Date: Jan. 29, 2003
Age: 18
I am: Trans
Interested In: Women, Men, Couples, Trans