Colorful letters spell out "Happy Birthday" on top of Thammyy's screen and that's a nice way to let everyone know just how special this day is.
I send her my virtual birthday greetings! I love the cutie herself and the rest of the room are just as colorful as that birthday sign. From her vibrant purple hair to the light blue bed sheets – everywhere my eyes look I can see various colors mixing and matching into something beautiful. There are even some colorful balloons flying on the screen and they must be celebrating the fact that she is lifting up her top to show off even more of her gorgeous body tattoos.
Things soon take a naughty turn as Thammyy starts off a birthday cumshow and that sounds like a great way to celebrate this very special day.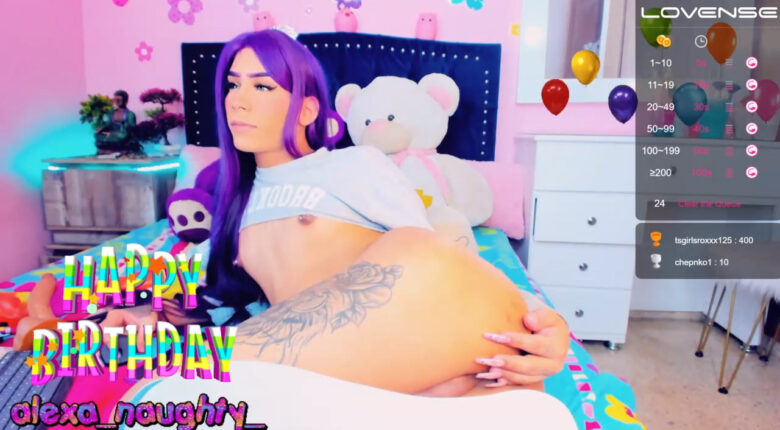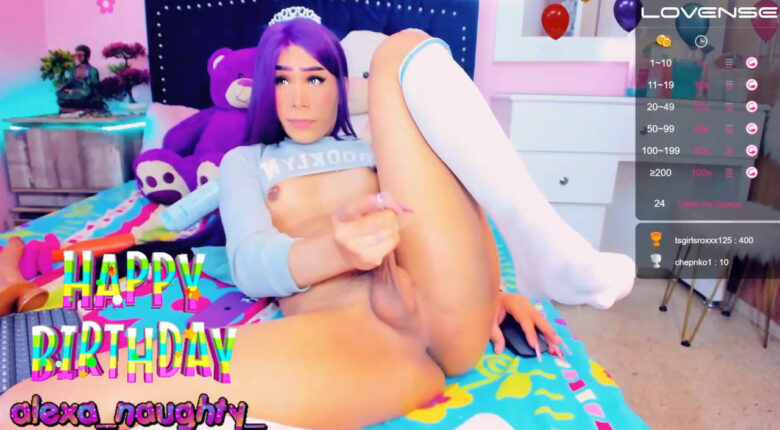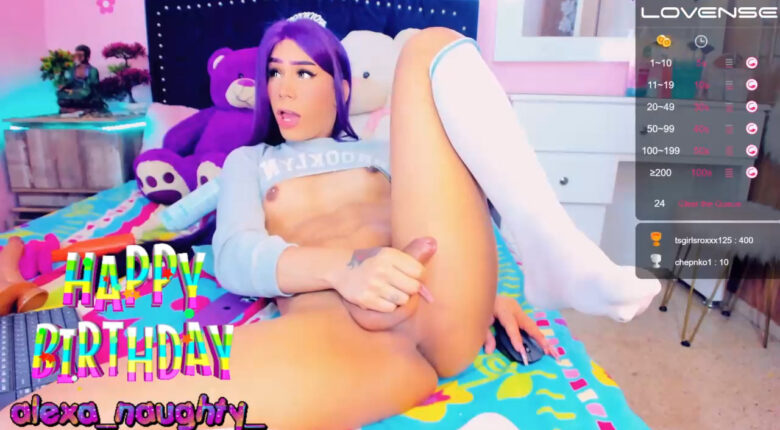 Followers: 414
Birth Date: July 22, 1991
Age: 30
I am: Trans (Transfemme)
Interested In: Men
Location: Antioquia, Colombia
Language(s): español