That's a nice dress SkayTaylor has there. It'd definitely not be a shame if she lifted it to play with herself, which is exactly what she does. But she does this in quite the sneaky way, beginning to stroke over top and then moving the dress skirt up so she can fully indulge in the tugging.
She also brings about a vibrator that she holds under her member so she can get a good few vibes in as well. It's intoxicating watching her really get into things and I particularly love seeing the pleasure on her face as she fully indulges in all the play time.
I'm also very excited to see more of SkayTaylor!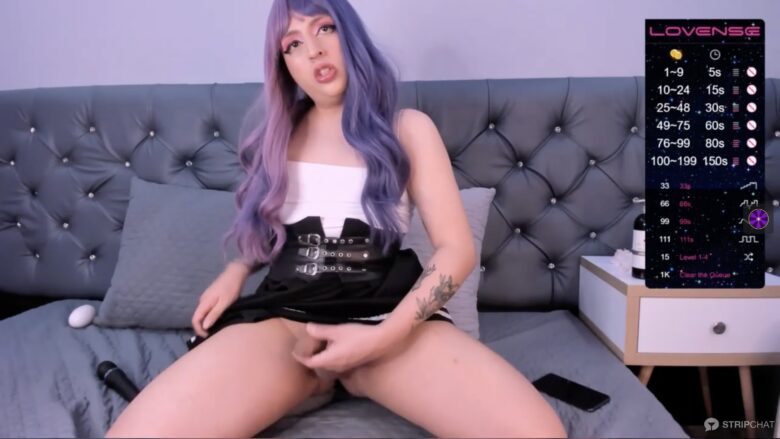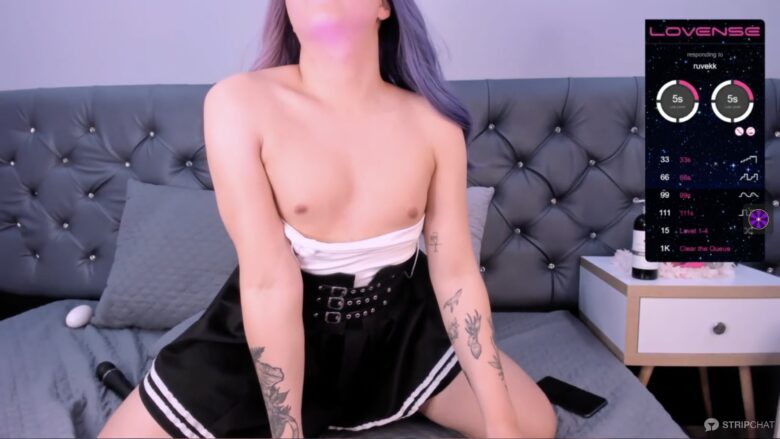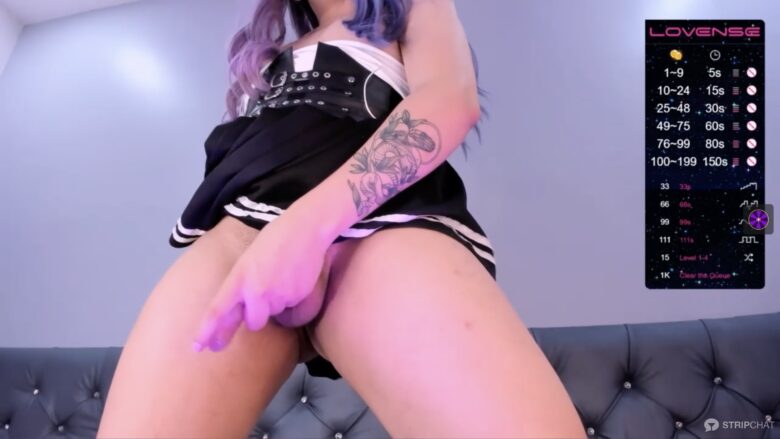 Name: Sky
Interested in: Everybody
From: Colombia
Languages: English, Spanish
Age: 20 years old
Body type: Medium Build
Specifics: Big Ass, Shaven, Big Cock, Uncut
Ethnicity: Latina
Hair: Colorful
Eye color: Hazel
Subculture: Student