I always appreciate a good fuck machine cumshow. It's why I was immediately hooked on RealJuliaJane upon visiting her room and seeing just how much she's enjoying herself. From the little mews of pleasure, the soft touches and the gleeful looks – it's quite a sight to stumble across.
I'm also a real big fan of the pink dildo that's strapped onto the fuck machine. Seeing her fully immersed in her own pleasure as the fuck machine very, very slowly inches its way deeper is a mesmerizing sight to see – as is seeing the babe spread her cheeks a little bit more for an extra peek.
I'm very excited to see what other tricks and toys RealJuliaJane has to play with!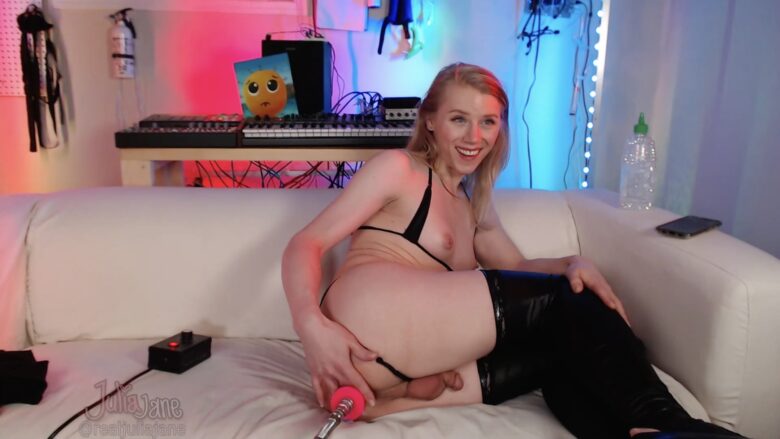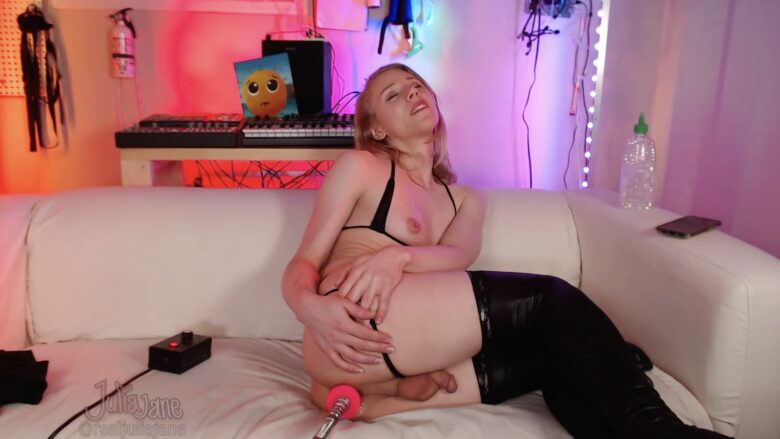 Real Name: Julia Jane
Followers: 22110
Birth Date: June 14, 1994
Age: 27
I am: Trans (Transfemme)
Interested In: Women, Men, Couples, Trans
Location: The Internet, and only the Internet