HornyxNicole has chosen her username wisely. It seems that the babe is indeed horny, and is indeed looking to have a good time. That's what I gather by being in her room for just a few moments as the babe already has her fingers clasped around the tip of her cock and heading for a sexy ride.
I also love the copious amounts of ink on her body. From the various flowers and patterns to the words and itty bitty pictures, there's so much to see on her body that I just really love catching a glimpse at ink every once in a while. Mixed with her moans and it's quite the hot performance.
There's a cumshow to go and I can't wait to see more of HornyxNicole!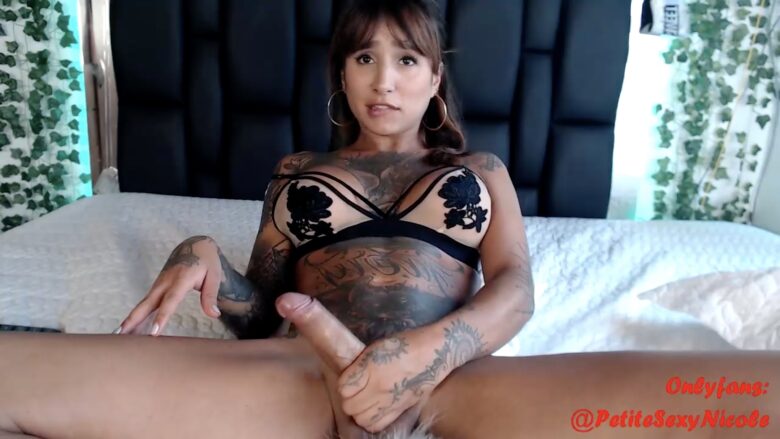 Real Name: Alejandra
Followers: 55716
Birth Date: Aug. 27, 1994
Age: 27
I am: Trans (Transfemme)
Interested In: Women, Men, Couples
Location: Bogotá