Dasher or Dancer or Prancer or Vixen, Comet or Cupid or Donner or Blitzen – I'm not entirely too sure which one Juliana_Robles is going for at this moment, but I can definitely confirm that it's not Rudolph. Even still, it's the naughtiest I have seen reindeer be in quite a while.
Besides the cute antlers on her head, I don't see much else on her body aside from some very pretty ink that is scattered all across. The babe's hand is firmly gripping onto her cock as she indulges in some naughtiness and brings herself to a nice tease and tug that is gorgeous to see.
I'm not too certain on rocking around the Christmas tree, but Juliana_Robles is certainly up for tugging!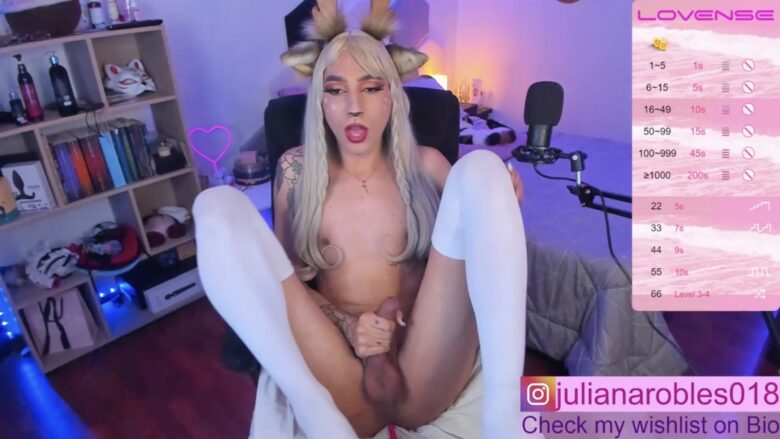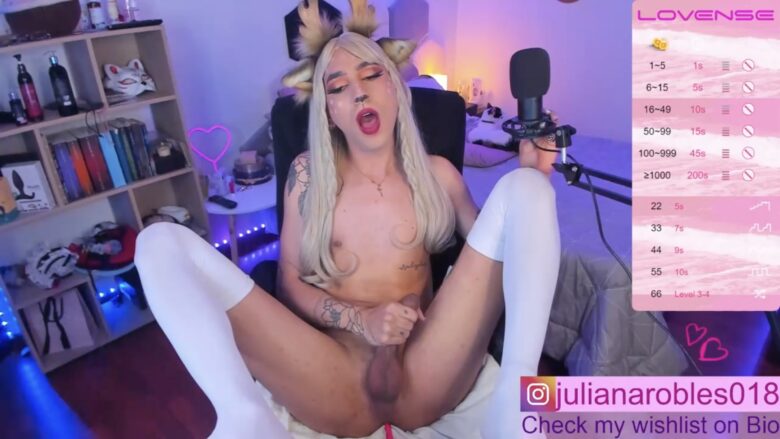 Real Name: Juliana
Followers: 7633
I am: Trans (Transfemme)
Interested In: Women, Men, Couples, Trans
Location: Bogota, Colombia