When I say bloody, I really mean bloody – at least on her neckline. If there was ever an inked-up deity in the world, MissCurvalicious would be one of her paladins because she is decked out head to toe with some of the most colorful and intricate tattoos that I have seen. Her chest piece can be in an altar of tattoos alone!
She looks draconic in nature, with bloodshot eyes and a sharp eyeliner that give her a dragon-like look. Her movements under her clothes indicate something a bit more erotic, and it's when she pans down the camera and brings herself up on the chair that she brings out her member for some playtime.
Not a Mother of Dragons maybe, but MissCurvalicious is quite the serpent-sexy creature!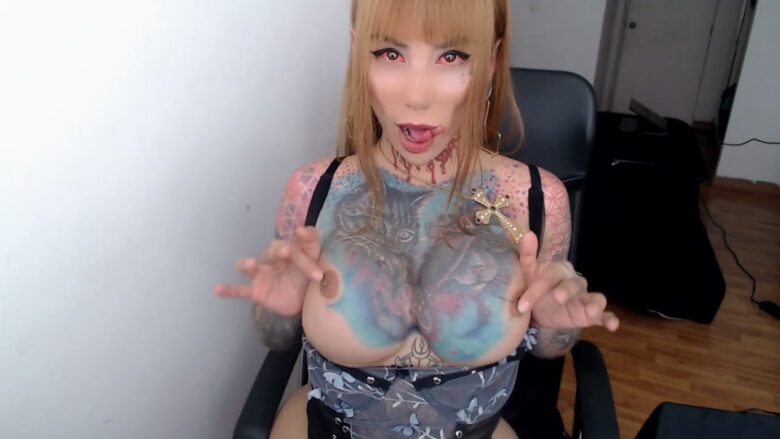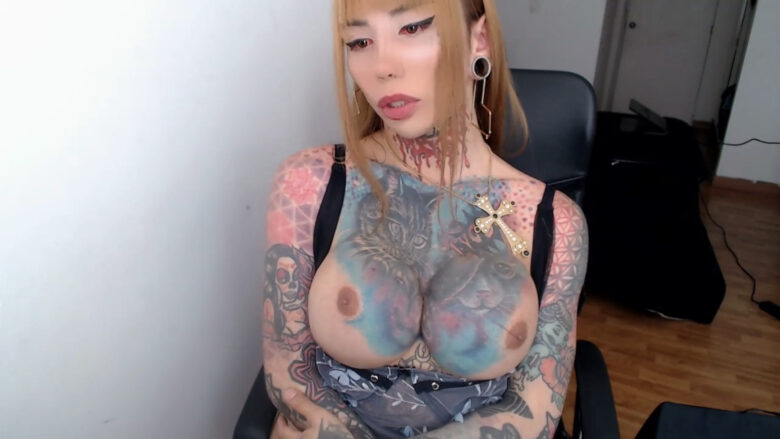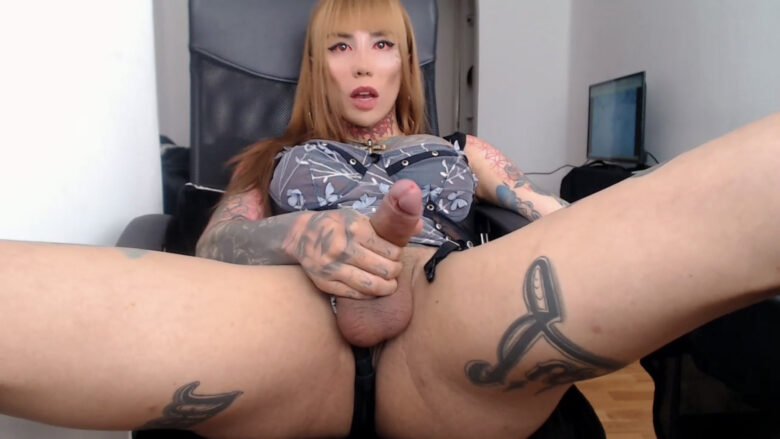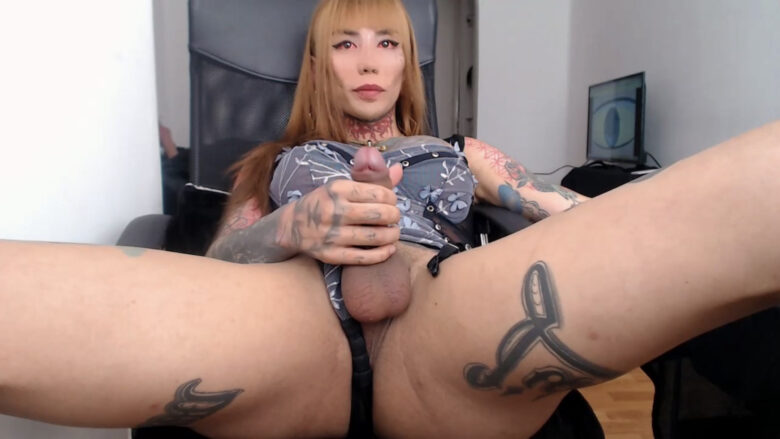 Real Name: Sophialicious
Followers: 56475
Birth Date: March 22, 1997
Age: 24
I am: Trans
Interested In: Women, Men, Couples, Trans