… And treat. It's not close to Easter, but it is to Halloween which means all the adorable costumes are coming out the gate and Abby__Saenz seems to be in the forefront with this bunny-tastic little number she has on. It's all in pink which I love – and it has a soft undertone to the mesh which makes it quite the naughty and nice combo.
The babe however is all about being naughty as she grabs her member with ease, moving up and down as her other hand focuses on the viewers. Her moans are defeating the music in the room as she takes herself closer to the edge and I'm pretty stoked to see where this hoppin' show will go.
For now, Abby__Saenz is a Grade A bunny tease!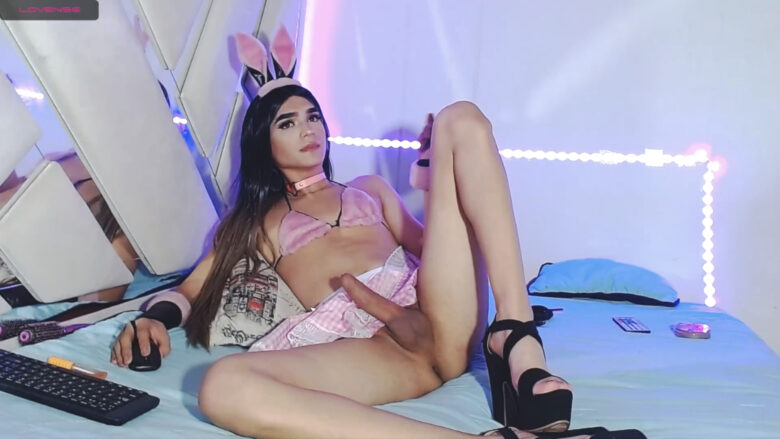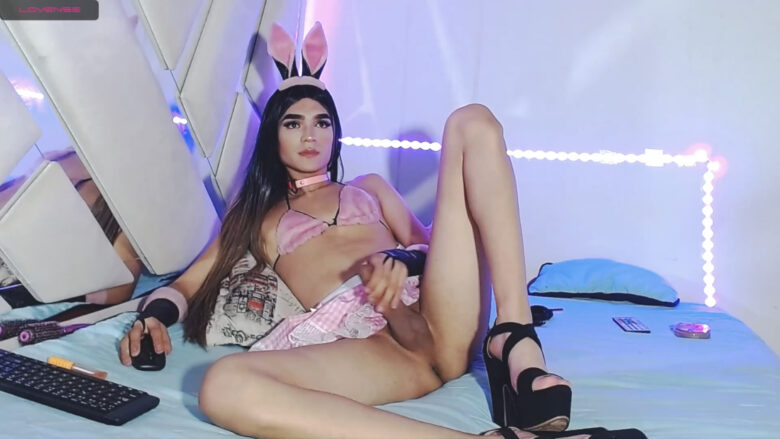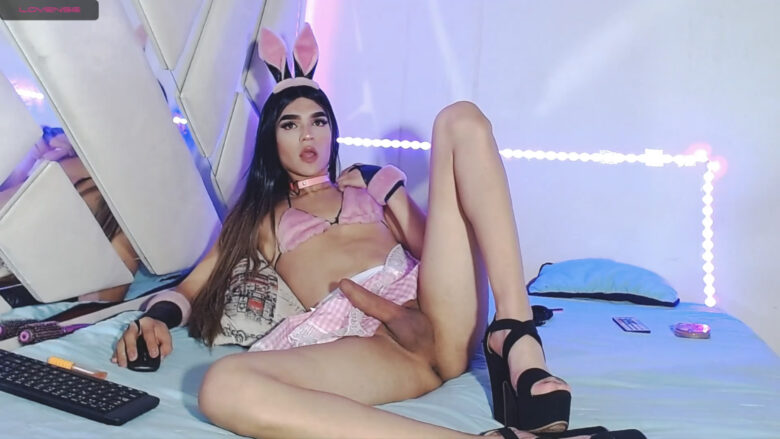 Real Name: Abby
Followers: 1837
Birth Date: Jan. 1, 2001
Age: 20
I am: Trans
Interested In: Women, Men, Couples, Trans