The human personification of an art form is something incredibly individual, yet it's all neatly wrapped up in a gorgeous performance in Liansanz's room as I enter. The blonde babe is glittering with colors across her face as well on her body which makes her have this serene look to her.
On top of that, she's also an excellent solo teaser. From the ever so slight moving of the panties to show off her member, to her hands moving up her shirt until it reaches her chest, to the sly smile after she has done her little bit – it's all a gorgeous sight to see.
And with the cutie dropping down on the chair to bring her cock out fully to play with, I know Liansanz's room is about to get even hotter!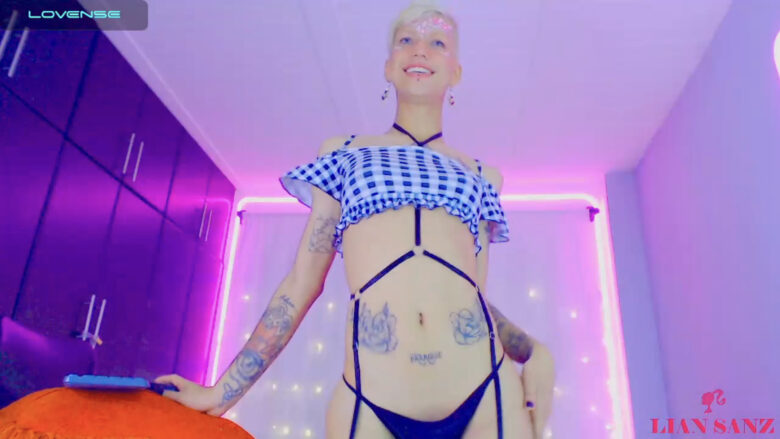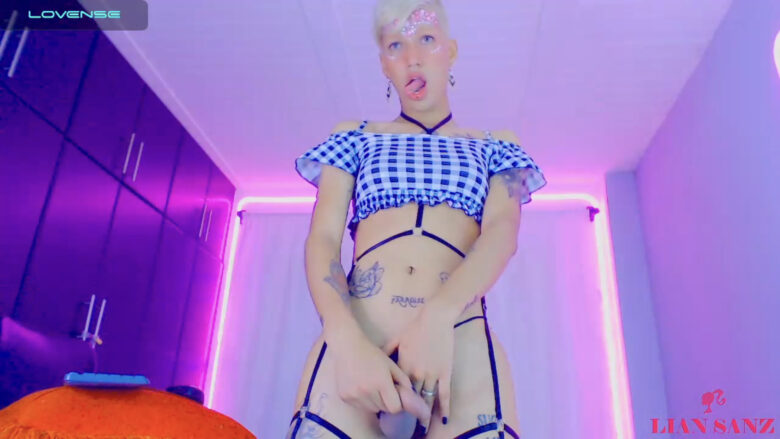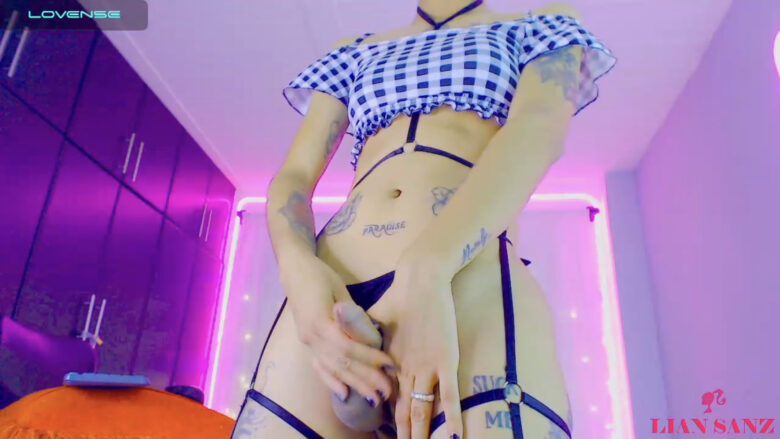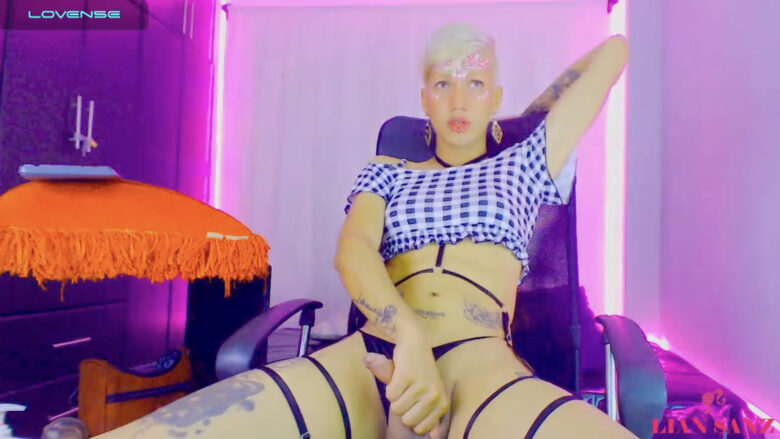 Real Name: Tania Laine
Followers: 4723
Birth Date: May 29, 2001
Age: 20
I am: Trans
Interested In: Women, Men, Couples, Trans