There is something so unbelievably sexy about a dress shirt. Especially an oversized one that just goes across and covers just some bits but exposes others. Milky_Dope is really taking the show on the road with a half-on, half-off get up like this one – with a special surprise between her legs in the form of a butt plug.
It's quite the gorgeous sight to see and I really love the slow and meticulous way in which she moves her hands over her giant dong – just slowly but surely going up and down until she reaches a point of a supreme tease. The ever so light vibrations going between her legs is also what amps up the atmosphere.
And with a cumshow to go, I can't wait to see more of Milky_Dope!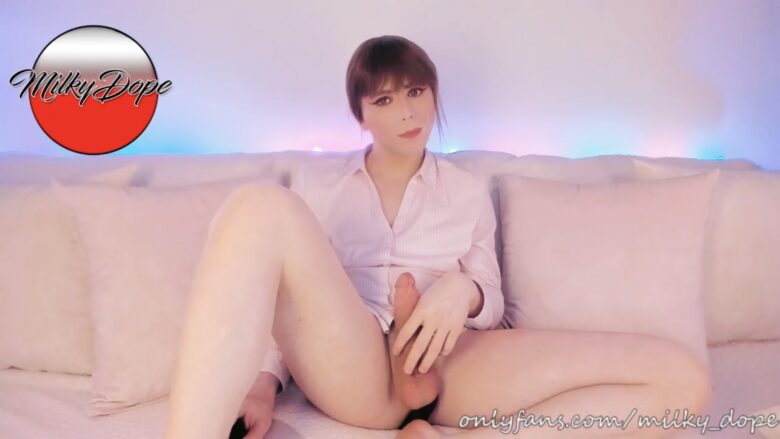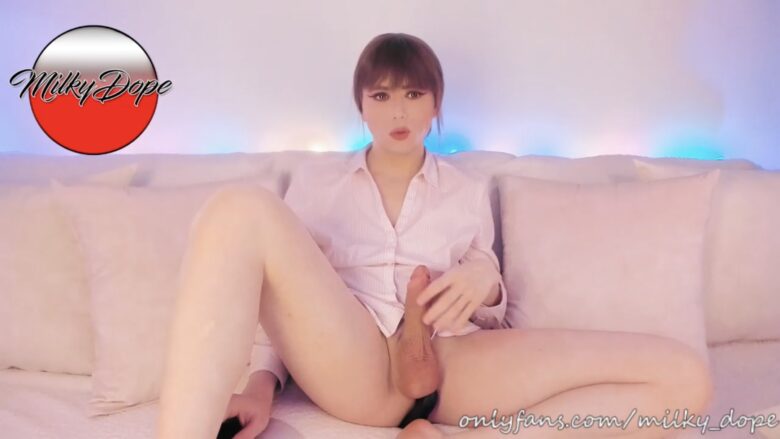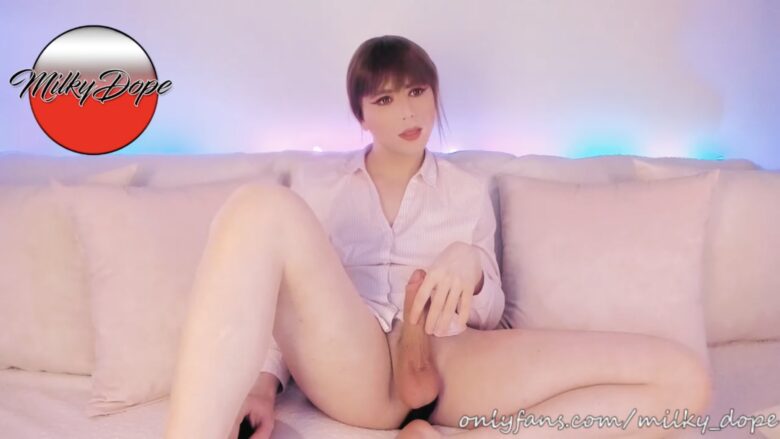 Real Name: Milky
Followers: 85609
Birth Date: Aug. 29, 2000
Age: 21
I am: Trans (Transfemme)