Various Britney Spears songs play in the background as I see Hottest_Jessica putting on one very sexy dance party right in her room. Her booty bounces up and down to the beat and I love she spanks each cheek before turning around to crawl on top of the bed.
That dance party leads the beauty back on top of her chair, where I get to have a closer look at some of her gorgeous tattoos as she flashes her boobylicious beauty and fills up the room with smoke puffs. As soon as the smoke fades away, a bright smile appears on her face.
Hottest_Jessica's smile has me mesmerized and I look forward to seeing what happens next as I notice some very naughty toys hanging around on top of the bed behind her.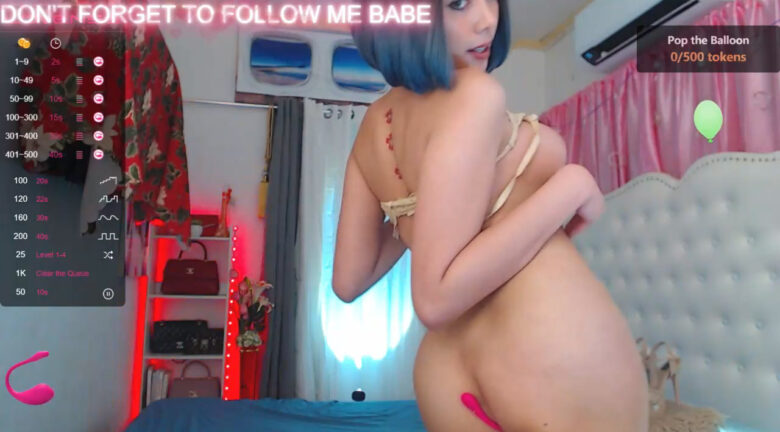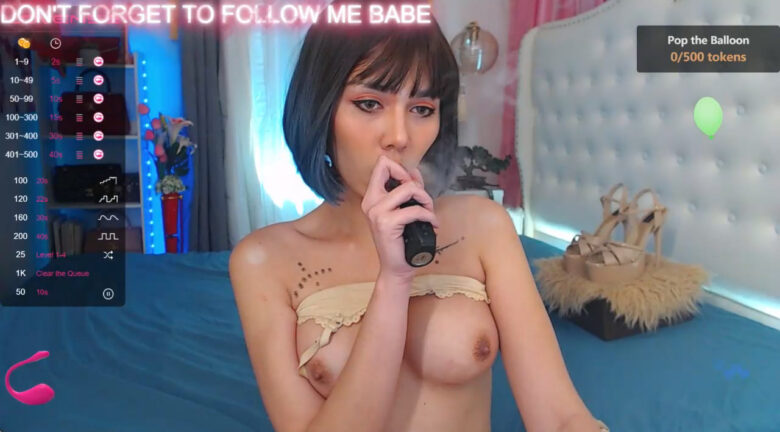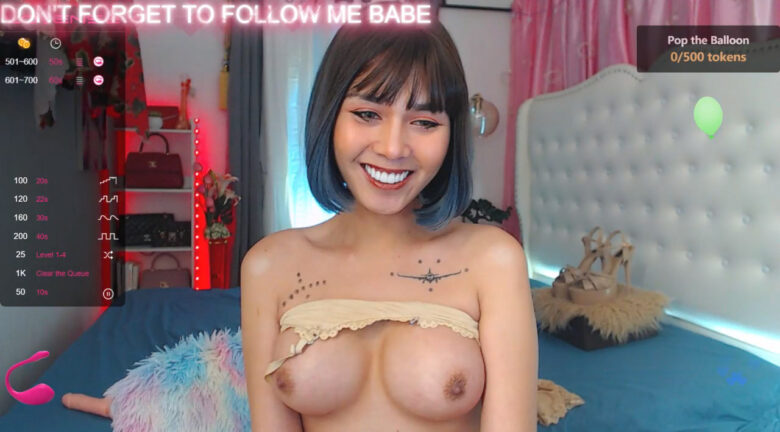 Real Name: Jessy Ca
Followers: 125
Birth Date: Oct. 15, 1997
Age: 24
I am: Trans (Transfemme)
Interested In: Women, Men, Couples, Trans
Location: place where you can find beautiful hot and sexy transgenders– PH
Language(s): English
Body Type: Slim and Sexy
Smoke / Drink: moderation
Body Decorations: piercing and tattoo