I'm always on the lookout for some spectacular people and potentially spectacular outfits – so coming across Blasphemiangxrl was a bingo for me. I absolutely adore what she's put on – the all-black, all-fishnet, all-rubber, all-latex combination is out of this world gorgeous to look at – as is her stark red hair.
What's also hiding underneath are no panties, and she makes sure to show that part off as she stands up to show off her cock and give herself a nice few tugs. Then she moves to the back, showing off her pretty bum and giving it a few good spanks along the way too.
I don't know what to look at first – her pretty tattoos, the piercings, or the varying decorations she has on her body – either way, Blasphemiangxrl can be in a gallery of BDSM beauty!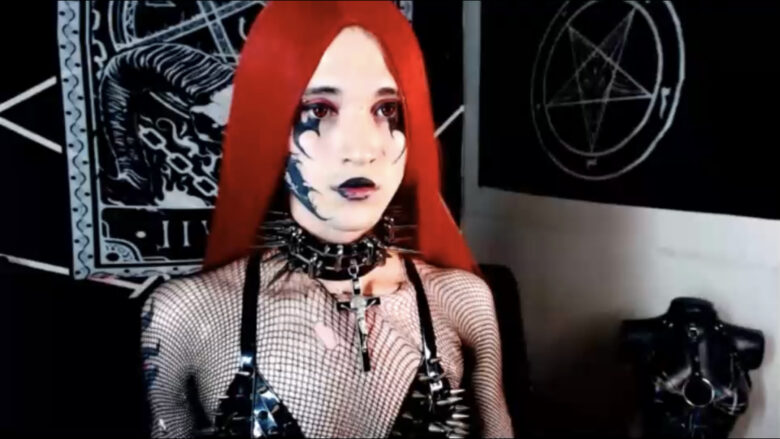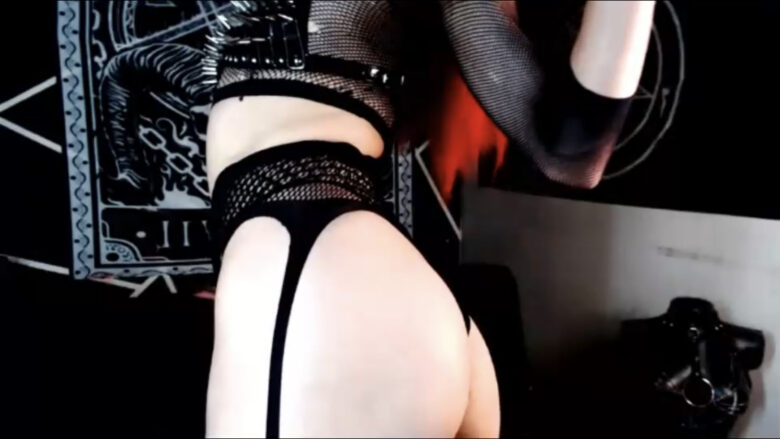 eal Name: 𝖍𝖆𝖓𝖓𝖆𝖍
Followers: 1407
I am: Trans
Interested In: Men, Women, Trans, Couples
Location: 𝖍𝖊𝖑𝖑