Tattooed beauty TS Foxxy is looking dark and dominant in this hot new scene from TS Seduction. She takes charge of Lance Hart's buff body, giving him everything he deserves, and more. TS Foxxy looks so hot in that black strappy outfit and I love the peek-a-boo fishnets with the sexy spiked heels on her. The look really compliments Foxxy's body art well. I also love how TS Foxxy shoots huge gobs of cum all over panting Lance Hart's flexed abs! This scene has heat and some really hot chemistry between the two.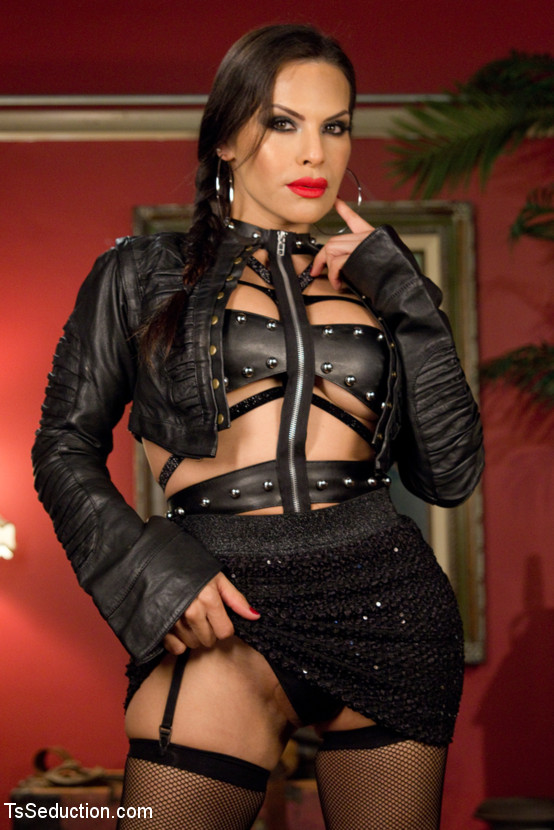 TS Seduction Description:
TS Foxxy is the top lady of the night of Old Town and Lance Hart is lucky to be seduced and used by her pounding hard cock, sexy round ass and gorgeous lips! Hard ass fucking, deep gagging blow jobs and two fat loads of cum!