On her right, ScarleeBDSM has a literal wall of rope that she can wrap herself around with. On her left, she has what looks to be an entire entrapment device for the greatest of BDSM plays. She even has a glass full of toys and contraptions that she plans to use.
But for now, the only toy she has is a dildo plunged inside of her as she gets lost in a world of pleasure from all the sensations she's feeling. Not to mention, there's a pair of clamps and chains next to her bed so even more kink is yet to come!
Speaking of, ScarleeBDSM also plans to come soon!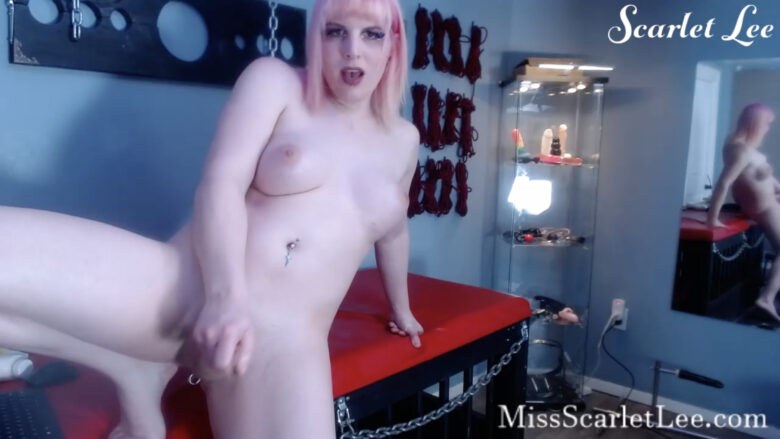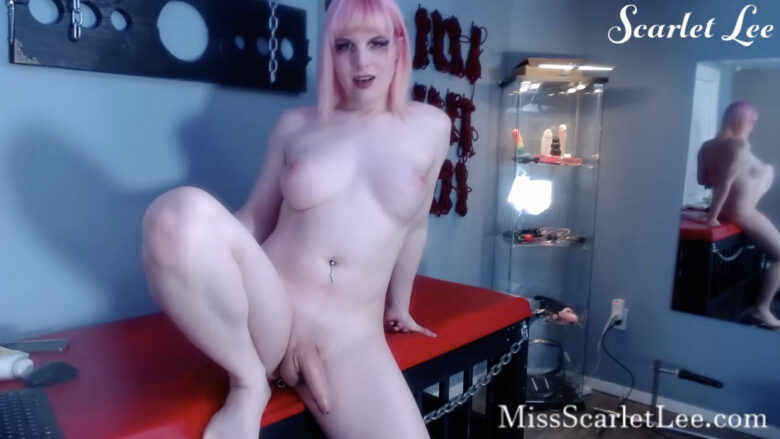 Real Name: Scarlet Lee
Followers: 12115
Birth Date: July 31, 1989
Age: 31
I am: Trans
Interested In: Men, Women, Trans, Couples
Location: Rust Belt
Body Type: Athletic
Smoke / Drink: Sober, Smoke CBD hemp flower
Body Decorations: Facial piercings