There's no divine energy in Kilian_Hot's room despite her nun appearance, I'm confident of that much. On the other hand, there is an element of holiness present – that is, in the various holes of her fishnets that she tugs on while walking around the room and showing her marvellous perky behind.
The nun-clad babe also has a few tattoos on her body as she shows them off while strutting around the place and posing. At the same time, her hand is firmly locked between her legs as she haphazardly plays with her dick with the naughtiest of smiles. I really love a classic play on Halloween cosplays – and a naughty nun is just up my alley!
There's nun-ing but sinning in Kilian_Hot's room – that's for sure!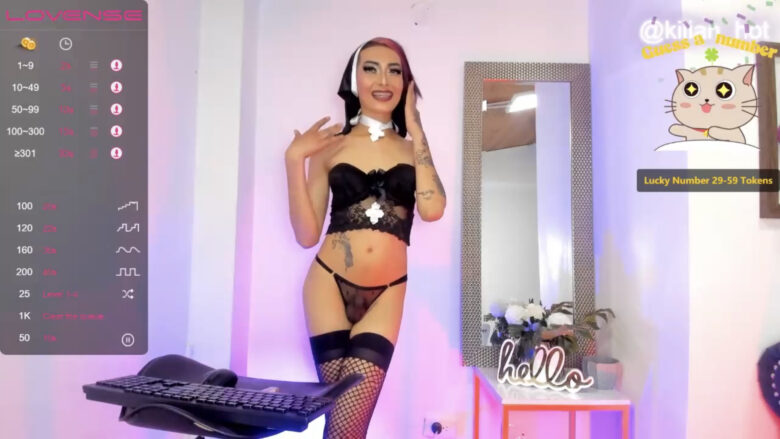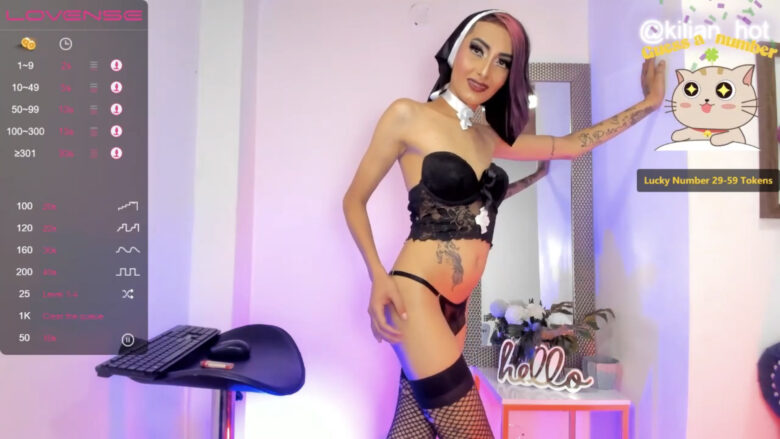 Real Name: KILIAN
Followers: 5668
Birth Date: Nov. 29, 2000
Age: 20
I am: Trans
Interested In: Women, Men, Couples, Trans
Location: Colombia