Nailing the "bedroom eyes" the perky-boobed diva Hotbritneybitch immediately caught my eye in the thumbnail section. Singing song lyrics, blowing kisses and squeezing her giant tits together, she is really showing that actually brunettes have more fun! Her necklace is not my favorite detail, but paired with the plunging neckline and simple white top it really draws the attention to the chest.
Hotbritneybitch has beautiful blue eyes that drive her viewership mad with lust. She's gazing into the camera, enchanting the room with her crystal stare while biting her plump red lips. I love all the details she's put into her show – the makeup and outfit are on-point, she's engaging with the audience and showing them lots of love. Even the breeze from the ventilator is fluttering her hair so she looks extra glamorous.
With a few swift moves she's on her bed, twerking and showing off her beautiful ass.
Hotbritneybitch's body inspired a flurry of tips that get her moving face down, ass up and showing off her tight asshole while smothering some lube for ease of access.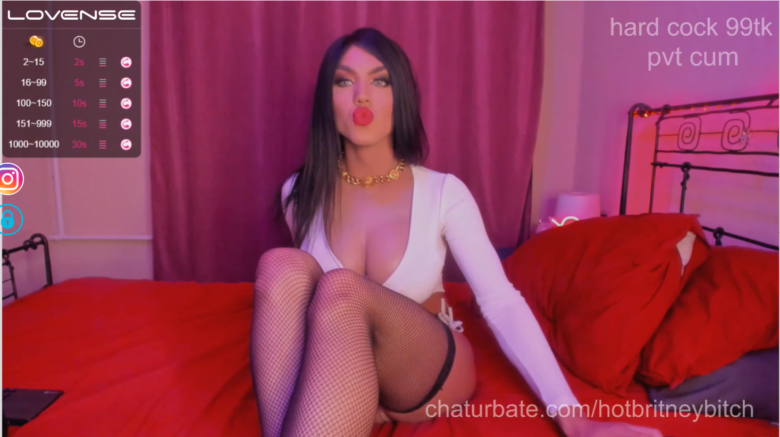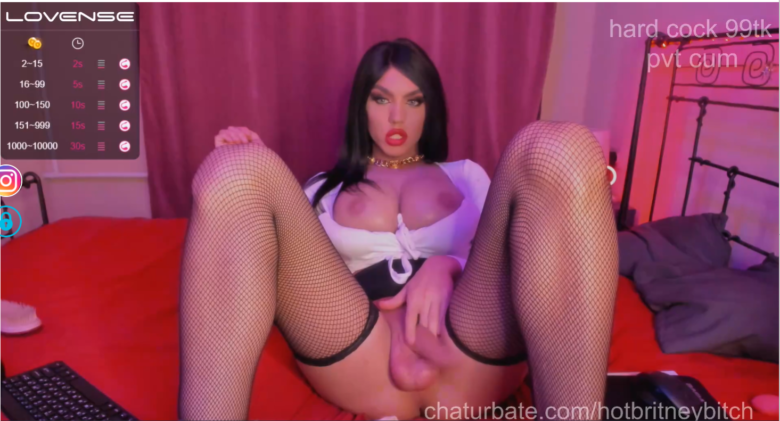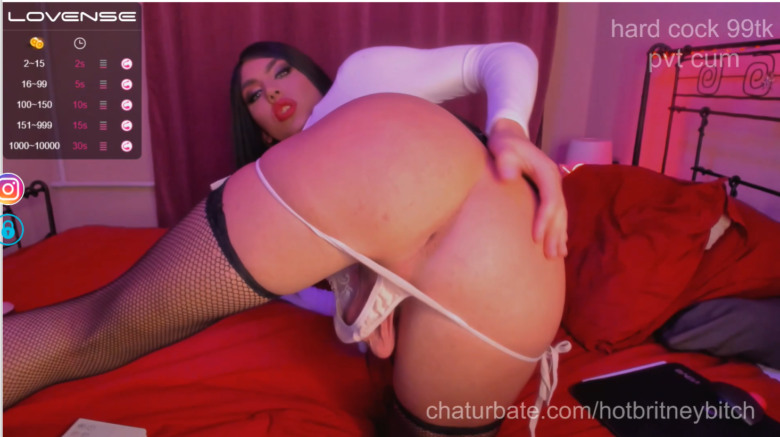 Real Name: Britney
Followers: 26629
Birth Date: May 18, 1999
Age: 21
I am: Trans
Interested In: Men, Women, Trans, Couples
Location: Silent Hill
Language(s): Russ/Eng
Body Decorations: onlyfans.com/britneybtch