The combination of a blonde bombshell in a red hot lingerie set will never cease to not be the hottest thing in the world. KatyLilPrincess is rocking the look (and velvet as well) as she gets herself off fully but with a little tease.
Most of the tugging is happening under the lingerie set which is hot on its own until she just peeks her dick out for a moment with the sliest of smiles before going back in with full intensity.
This hot back and forth is sexy as hell and I can't wait to see more of the gorgeous KatyLilPrincess!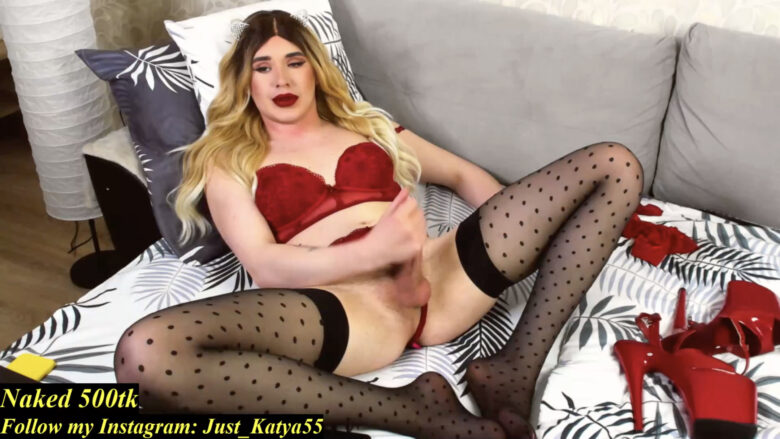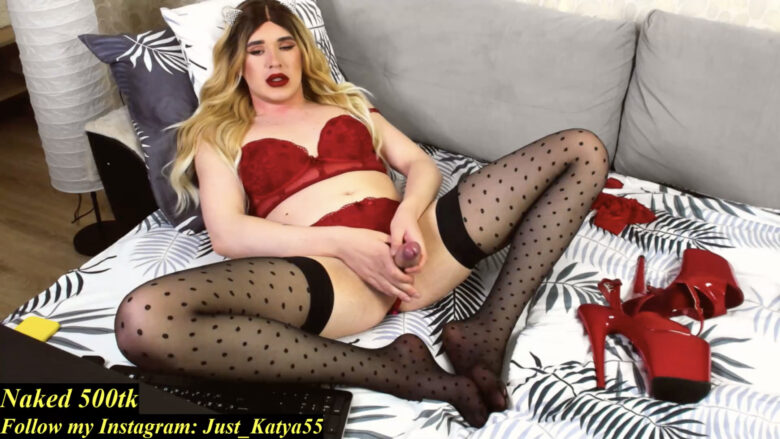 Real Name: Katy
Followers: 1248
Birth Date: July 23, 1997
Age: 23
I am: Trans
Interested In: Men, Women, Trans, Couples
Location: Slovakia