There's a redhead in the house and her name is NikitaTheeStaliion. She is a mistress in her own right, with an array of gorgeous ink that charms her body and a big dong that she loves to play with. I almost feel like Megan Thee Stallion should be a mandatory playlist when watching her.
The gorgeous babe is having a chill time tonight but one with a lot of kink to the side. Her hand is firmly wrapped around her cock and she is having a lot of slow tugs and sensual moans that are just music to my ears.
For more fun tugging and a good time, visit NikitaTheeStaliion's room!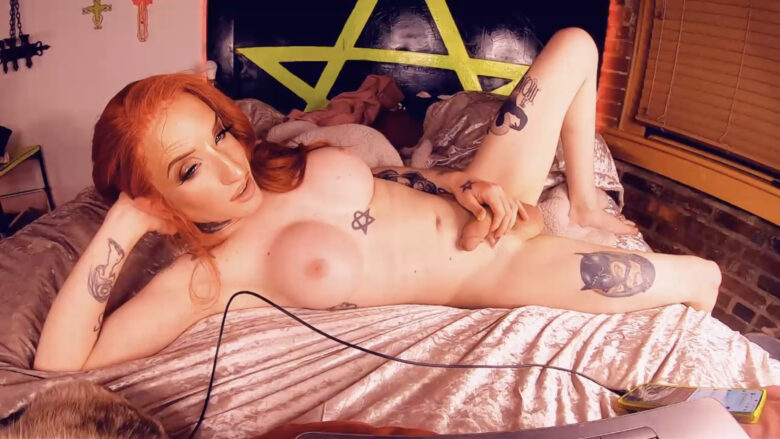 Real Name: Nikita thee Stalli
Followers: 10097
Birth Date: Oct. 27, 1985
Age: 35
I am: Trans
Interested In: Men, Women, Trans, Couples
Location: St.Louis, MO United States