Clad in red kinky boots the stunning yet scary Jasmin_mistress is looking to dominate and that's made obvious by her choice of outfit tonight. As Rihanna described it, indeed chains and whips excite me so this tattooed beauty's get-up of chains and vinyl got my blood pumping inside my veins.
Dirty talking and daring the audience to tip her, she is commanding the room as she pleases. She just kicked a few people off the chat for spamming and proceeds to strip down showing her beautiful tattooed chest and jiggly tatas. As per a tipper's request Jasmin_mistress shows off a few outfits that she can potentially change into if tipped more.
Mesmerising and seductive, she has attention-grabbing details on her body. From the tattoos and outfit, to her gray-to-white ombre dreadlocks, she is a show stopping beauty that I can watch all night long. Bend on all fours her boobs jiggle around and I can't help but get hypnotized by the thoughts of sucking on Jasmin_mistress' nipples. As she twerks, vapes and goes about responding to messages, a quick nip-slip has the audience going wild in the chat, but she is quick to adjust the bra, leaving myself and the chatroom thirsting for more.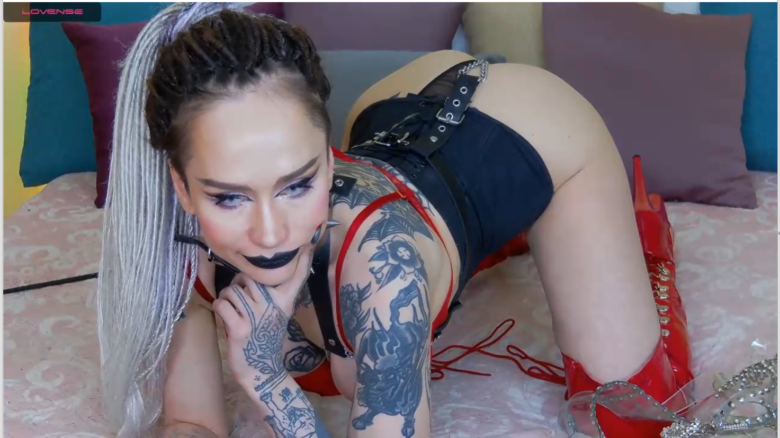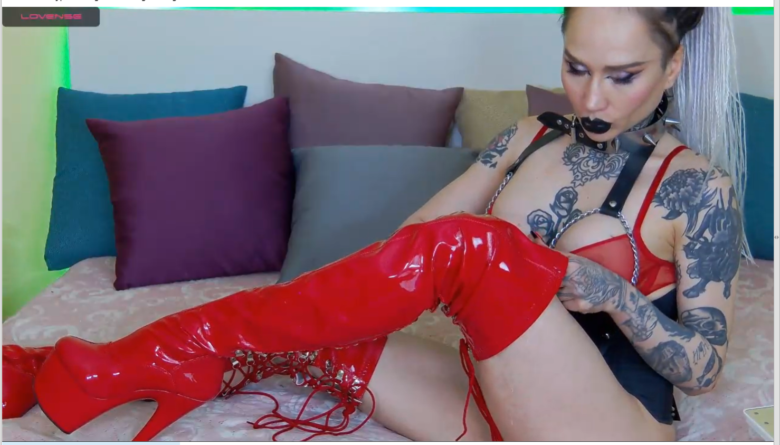 Real Name: 𝒥𝒶𝓈𝓂𝒾𝓃𝑒
Followers: 52110
I am: Trans
Interested In: Men, Women, Trans, Couples
Location: ✩` 𝐹𝑒𝓉𝒾𝓈𝒽 𝐿𝒶𝓃𝒹 `✩
Last Broadcast: 4 hours ago
Language(s): ✩` 𝐸𝓃𝑔𝓁𝒾𝓈𝒽 `✩
Body Decorations: ✩` 𝒯𝒶𝓉𝓉𝑜𝑜 `✩