Talk about going full dominatrix and mistress in one. Nothing screams it like the color red and oh my does Azulawitch like getting wrapped up in red.
Rocking a corset that has her waist snatched and a matching wig, she is a vision of beauty, domination and grace as she does a topless tease during the show. With a mind to get herself off and a drop of a tease, Azulawitch's room is about to get even hotter.
And away I go to watch the rest of her show!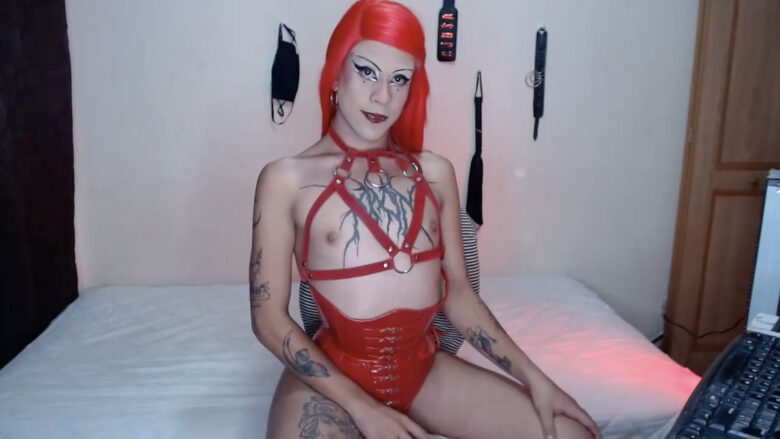 Real Name: Azula Witch
Followers: 1824
I am: Trans
Interested In: Men, Women, Trans, Couples
Language(s): english
Body Decorations: tattoos , piercings