The incredibly hot Femboy-hotx is spreading their wings in front of the camera as I take a peek into their colorful kingdom. Not actual wings, but they look very real tattooed all over their back.
Right beneath those wings I can see their oiled up booty shaking for the camera as the cutie continues posing on top of the bed. They are surrounded by all kinds of cute and colorful toys, creating an eye-catching environment. They even grab one of those toys and it turns out to be something just a little bit naughty – a rainbow colored dildo.
I don't know what a rainbow would taste like, but Femboy-hotx makes their dildo seem as delicious as any candy while seductively sucking on it in front of the camera.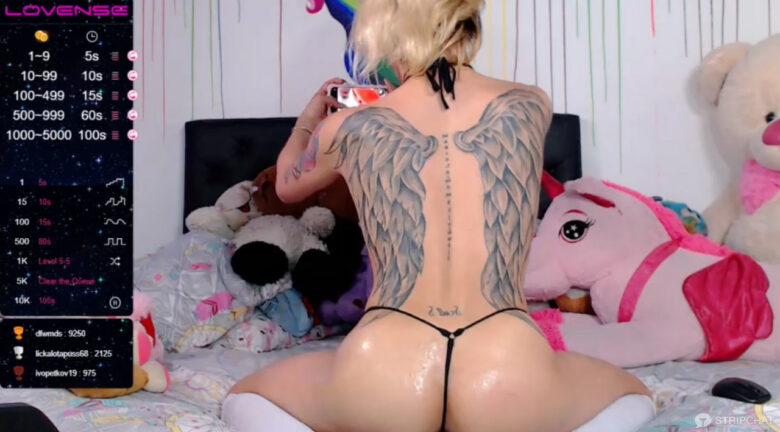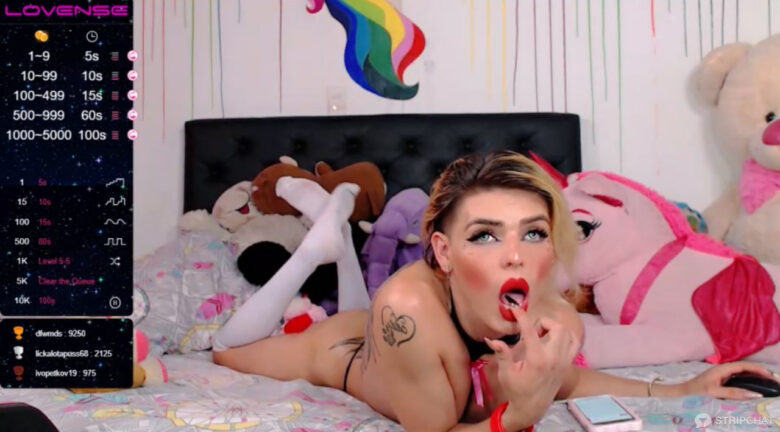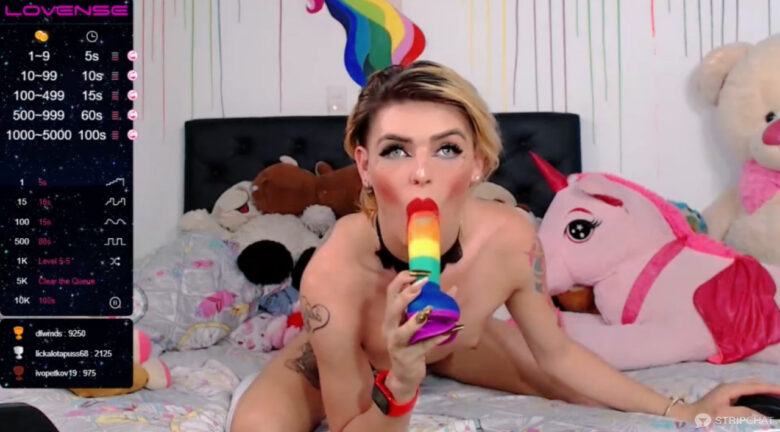 Name:sthephen
Interested in:Everybody
From:Colombia, Medellín
Languages:English, Spanish
Age:24 years old
Body type:Skinny
Specifics:Big Ass, Big Cock
Ethnicity:Latina
Hair:Blonde
Eye color:Green
Subculture:Romantic