The slow tease. The wanting eyes. The meticulous movements of the hands. The lip licking. It all adds up to being one hell of a tease. Eva_Dominatrix lives up to her name tonight as in true dominatrix spirit, she is taking this show to quite a new level.
I love the outfit for one. The black latex enveloping her body, the giant boots that just add to her greatness, the chains that hang around her neck coupled with the deep red color of her hair and the stark makeup just makes this entire performance mouthwateringly sexy to see.
However, Eva_Dominatrix's plans are those of pure pleasure and she is amping up the movements as she is the teasing into a full blown cumshow that I'm excitedly waiting to see!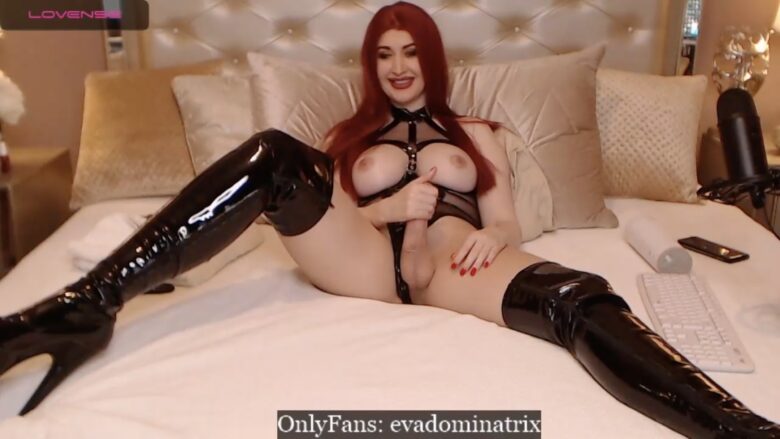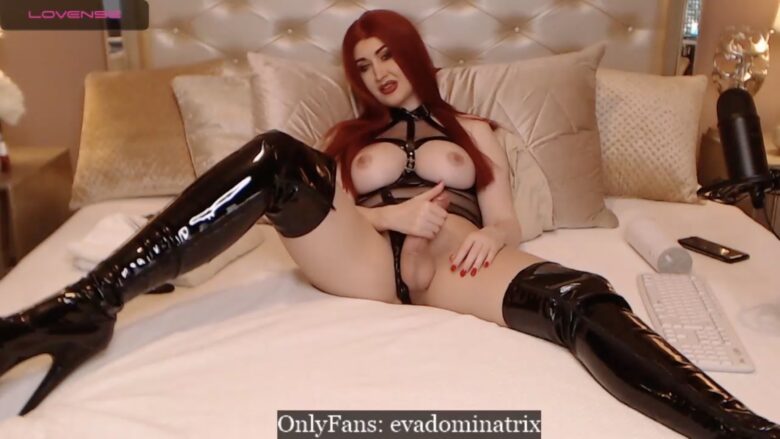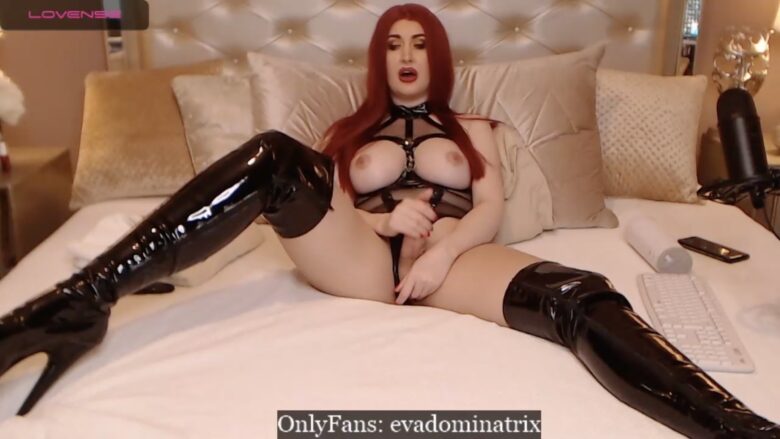 Real Name: Eva
Followers: 6074
I am: Trans
Interested In: Men, Couples
Location: Stepping over you