The sound of moaning welcomes me into Charlottedirty's personal paradise and I am delighted to see what heavenly treats she has in store for everyone.
The camera has been set up at the perfect angle as it looks up at the beauty while she pleasures herself. There's a Lush buzzing away between her legs to add extra good vibes to the whole show, but it's her own hands that do most of the work while stroking her big cock. Her gorgeous smile lights up the room further as I enjoy every second of this hot display of beauty.
Charlottedirty's masturbation session is getting faster and faster and it's all leading to a full cumshow as soon as her first exciting goal ticks all the way down to 0.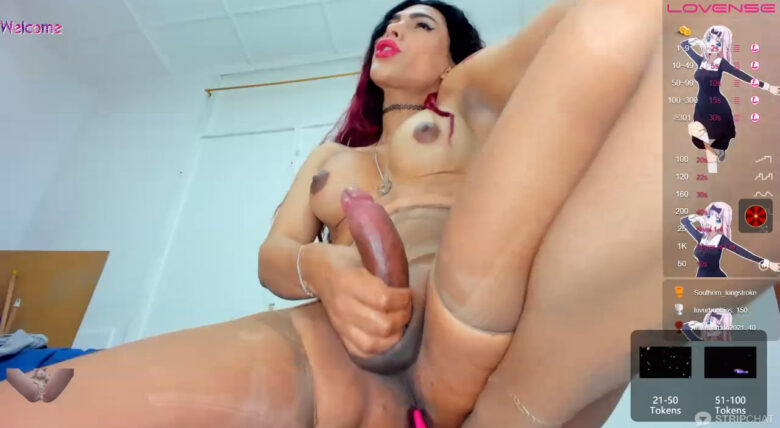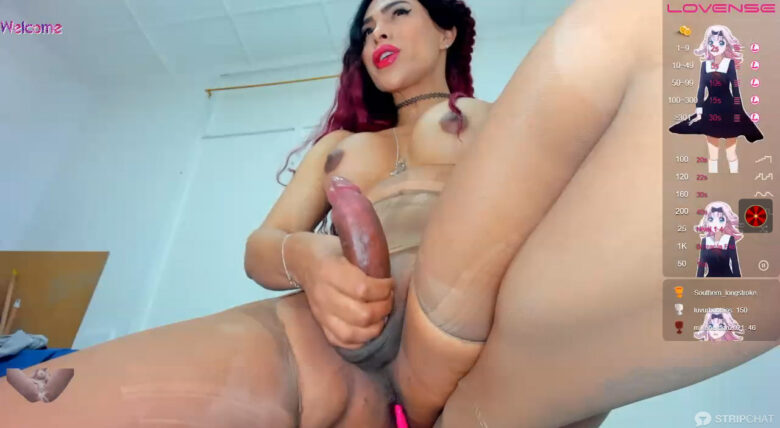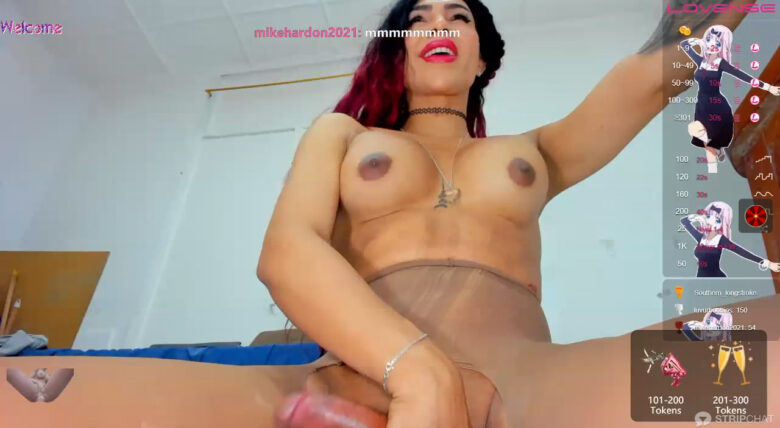 Follow me my love!