I love me a beautiful cheerleader with a sexy attitude, glitter on her face, and a big dick.
Llitlemeli shakes her pom-poms to a smooth rhythm and her cock dances in unison as it shows its smooth head (that for some reason inspires me to imagine it all wet) poking out under her skirt as it stretches up with the pleasure she gets from her stroking, and from the sudden vibes that hit her when someone activates her toy.
When Llitlemeli's huge dick gets hard like a diamond, its head starts stretching and lifting her skirt, like aching to look at us, and I'm happy to get into a staring contest with that tasty penis while she tugs on it and shows us her big titties.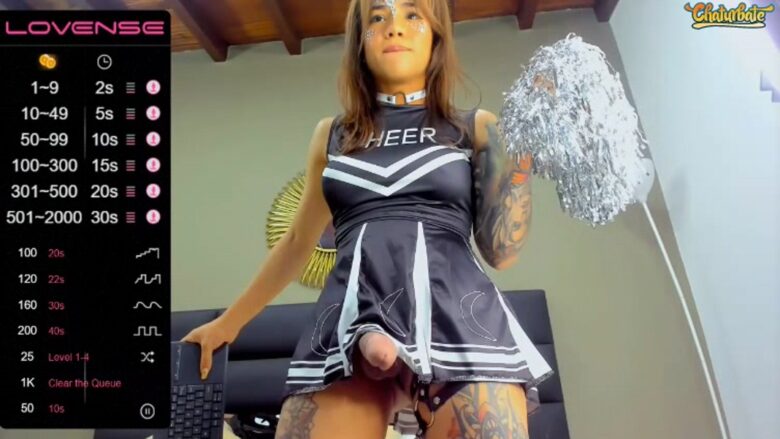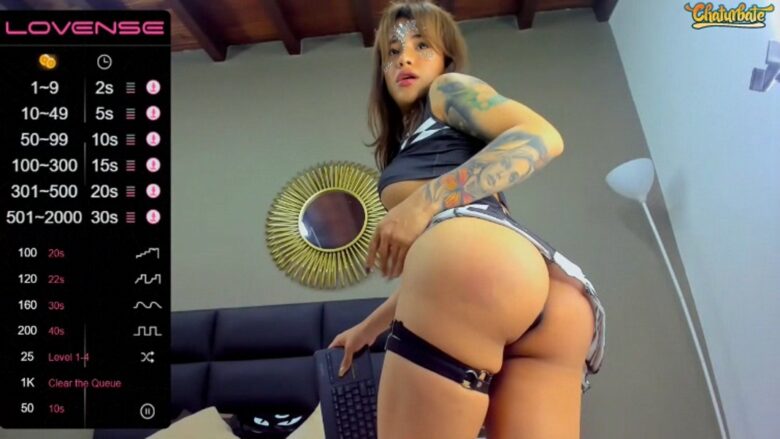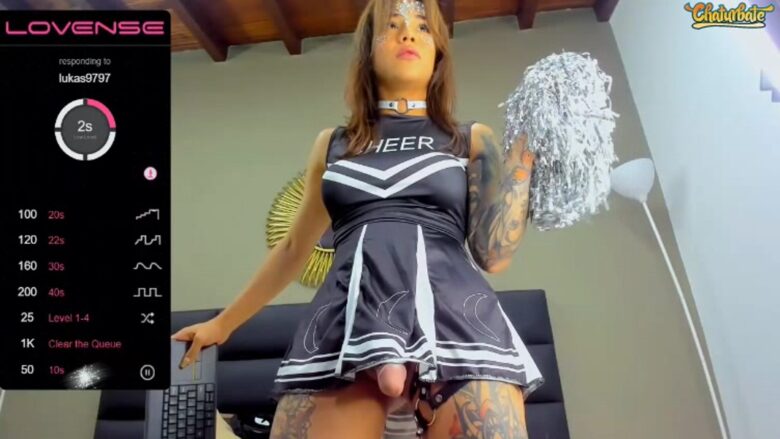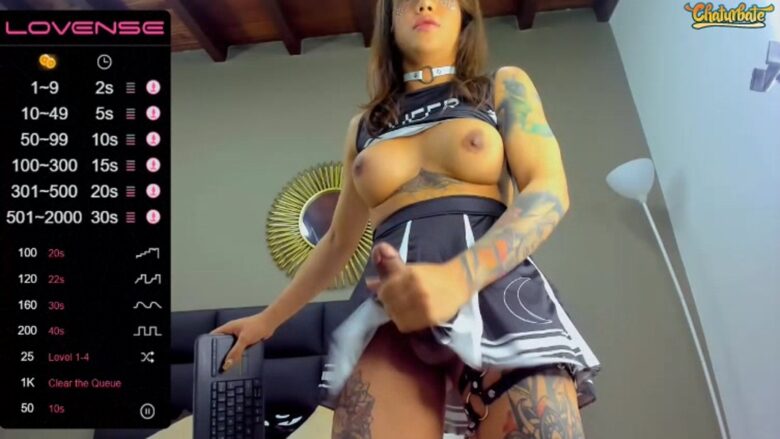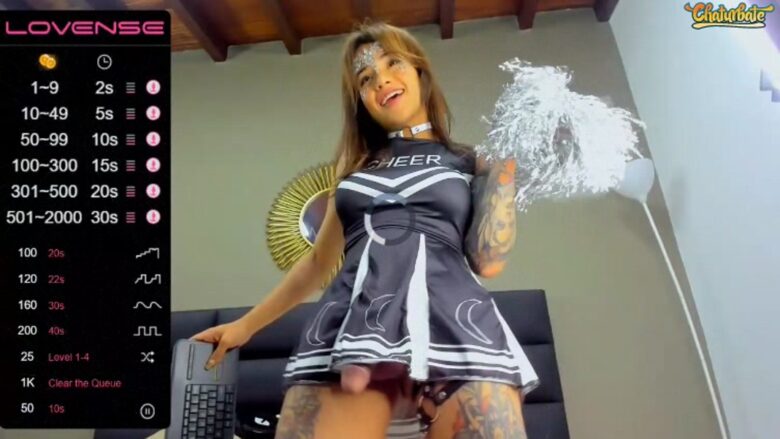 Llitlemeli's Profile:
Real Name: melissa
Followers: 40848
Birth Date: May 3, 1996
Age: 25
I am: Trans (Transfemme)
Interested In: Women, Men, Couples, Trans
Location: Antioquia, Colombia
Last Broadcast: 1 day ago
Language(s): español e ingles♥
Body Type: delgado ♥
Smoke / Drink: SI
Body Decorations: TATOOS / ARETAS/TATTOS