When I see cotton candy pink hair, I must investigate. The good news is that Aliceinp0rnland among having some luscious pink locks, also has a set of very colorful tattoos on them. They show a close view of them as well and there's one underwater creature one that I simply adore.
The even better news is that the babe is practically naked and going for the tug at all times. The way in which they slowly make their way across her cock up and down, right before stopping and doing a smoke or a wink is simply masterful – as are the occasional angle changes for a better look.
With more playing to come, I can't wait to see what else Aliceinp0rnland brings!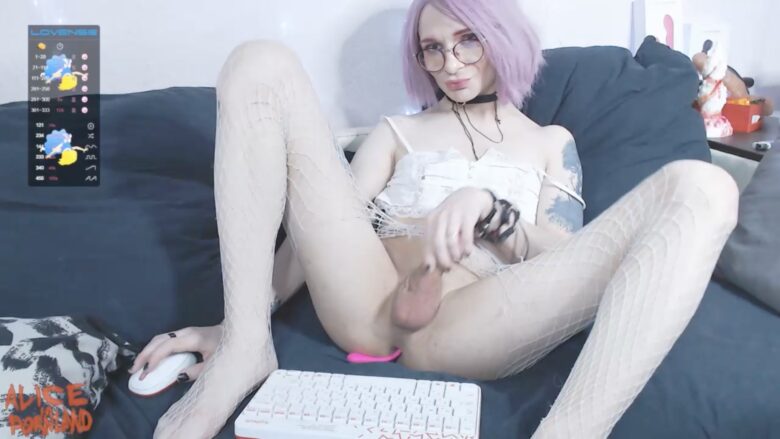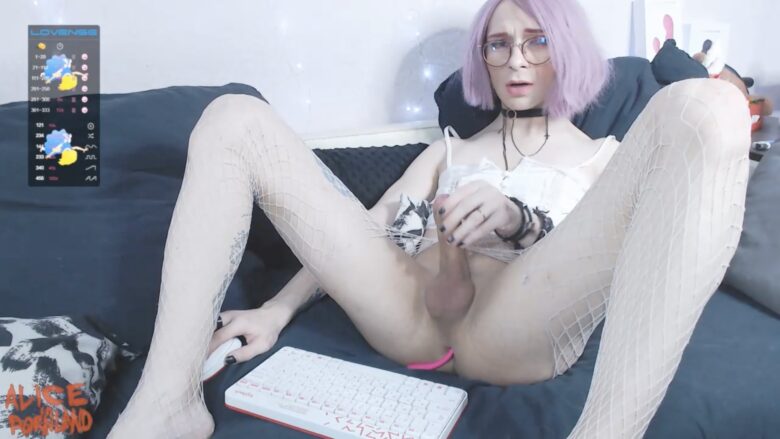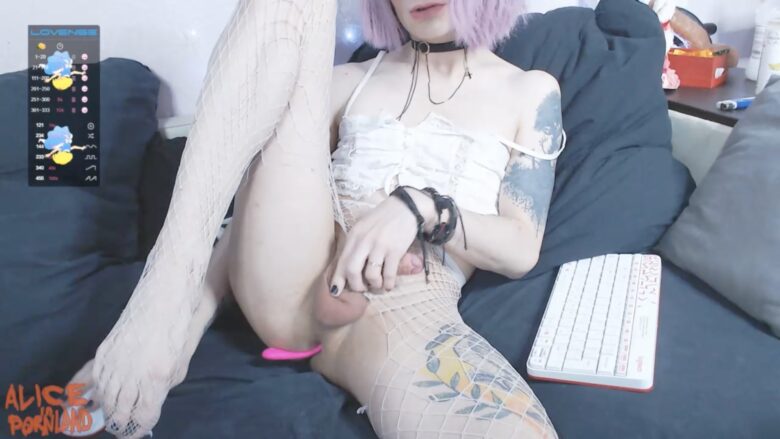 Real Name: AliceInP0rnland
Followers: 11879
Birth Date: May 9, 2000
Age: 21
I am: Trans (Non-binary)
Interested In: Women, Men, Couples, Trans