A pretty pink Lush pokes out from between Milla_Poison's cheeks as they give it a helping hand and start off what is about to be a very playful journey.
All of their clothes have come off, which lets me admire how gorgeous their body looks while posing on top of that bed. Various tattoos and piercings can be seen everywhere and I love how they play with themselves while showing all of this off.
Milla_Poison turns around to show off their hard cock right in front of the camera and now the masturbation session can really begin as they start tugging themselves. I see lots of toys scattered all around the bed, including a rainbow tail attached to a butt plug. All of these toys could join the show and I look forward to seeing which one they will use next.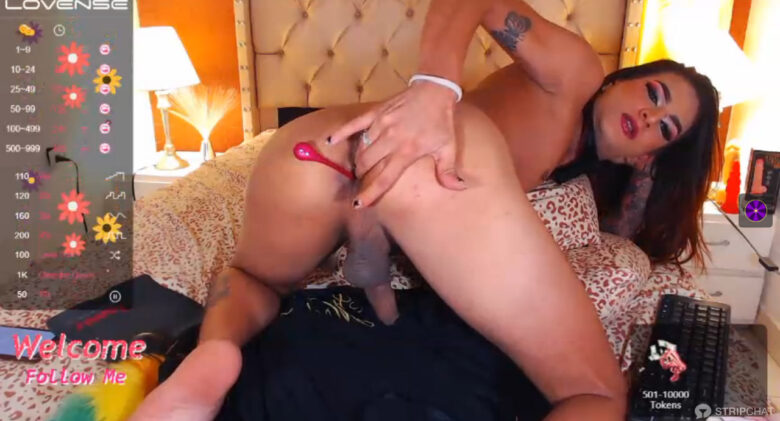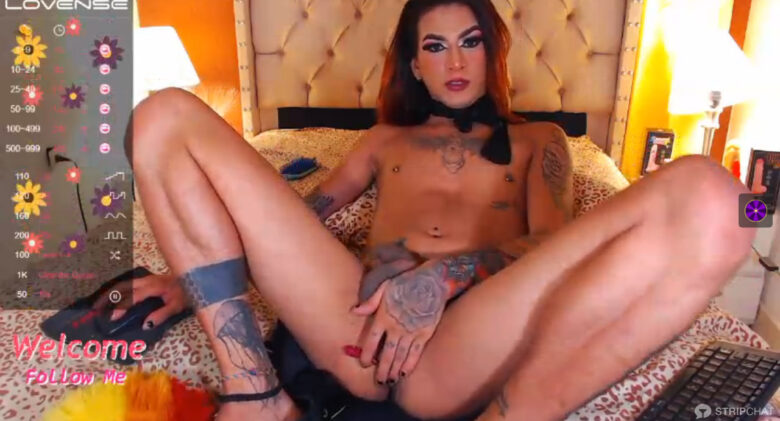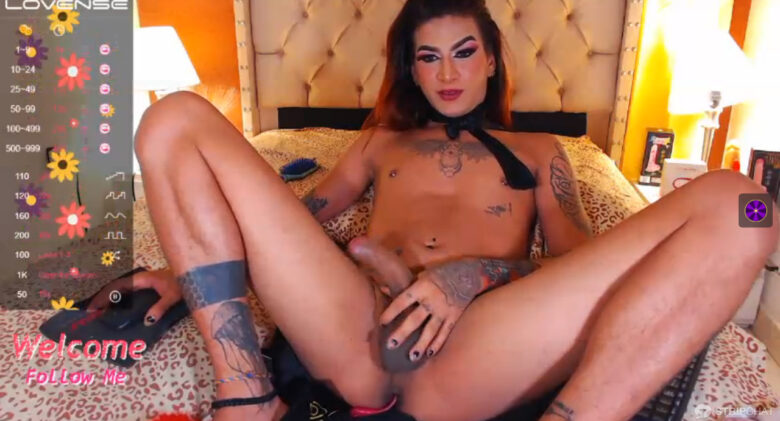 Name:CAMI
Languages:English, Spanish, Italian
Age:21 years old
Interested in:Everybody
Body type:Skinny
Specifics:Small Tits, Big Cock, Shemale, Uncut, Trimmed, TV (transvestites)
Ethnicity:Latina
Hair:Other
Eye color:Blue