Barbie_ts_ is holding a big controller in her hand and it actually allows her to do multiple things at the same time as the camera slowly zooms in between her legs and takes everyone closer to a playful tease.
I see a pink Lush buzzing and wiggling between her cheeks as she starts stroking her hard cock. The Lush gets a helping hand, too, and this multitasking seems to be bringing her lots of pleasure as the room soon echoes from the sound of moaning. I especially love seeing her ripped fishnet stockings this close to the camera!
Barbie_ts_ is an absolute doll and I love how playful her show is already. There are various ways to add even more toys to the mix and I hope to see them soon.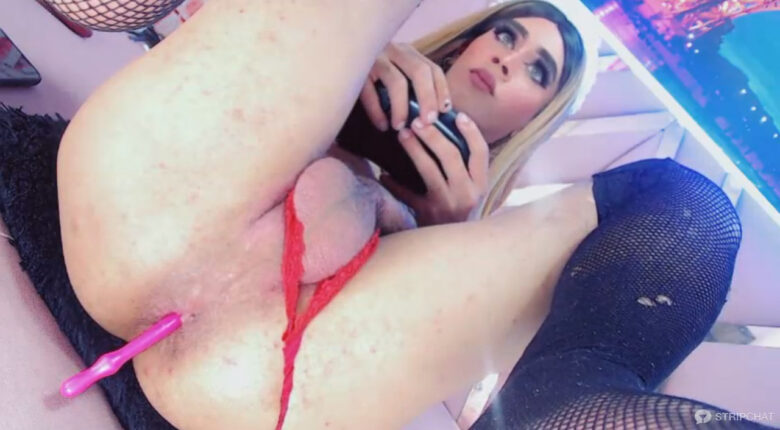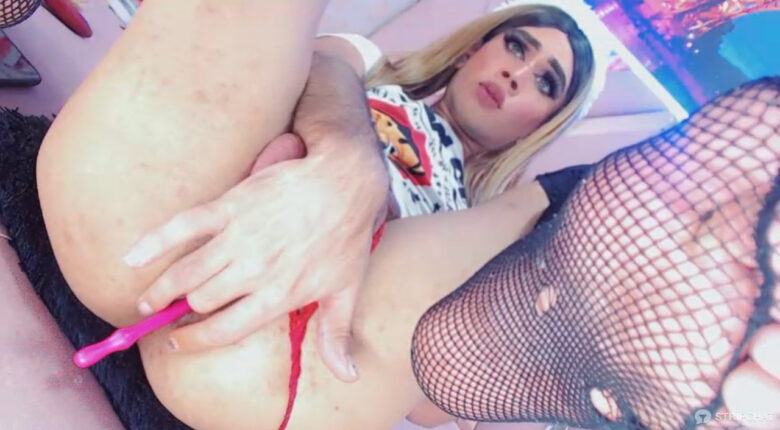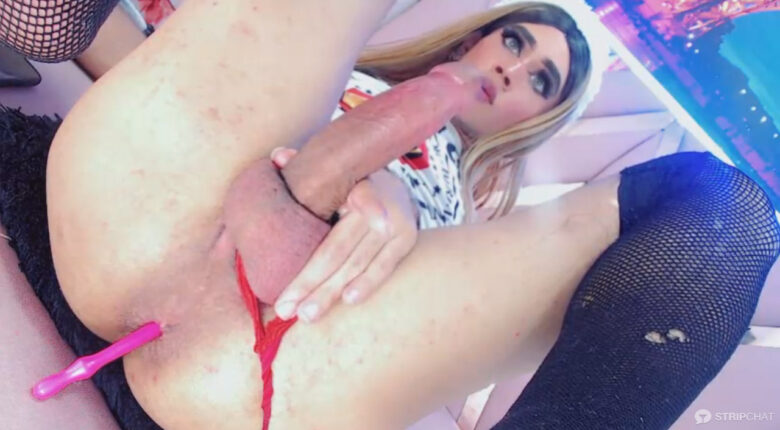 Hello! I'm Barbie! I am a thin blonde and I love having fun! That makes me very happy! I love the spectacle soft and natural and play with myself. I will also see you with pleasure, it's so exciting! I have free time I like to go for a walk or watch movies, read books and sinema! You'll love me! ♥♥♥ Kisses everyone