_HazelDust_ is dressed up in all green and even has her torture wheel the same color for a very special St. Patrick's Day celebration show.
All of that makes for a fantastic start and things continue in a tasty way as she shows off a giant dildo. It's here to be the star of a blowjob tease as her lips wrap all around the big toy and start sucking on it. It looks so huge, yet she manages to make the entire thing almost completely disappear down her throat with ease.
All of the above is my idea of a fun celebration and _HazelDust_ continues adding to it by going for a naughty ride right on top of that very same dildo. Watching that booty bounce up and down is a mesmerizing sight.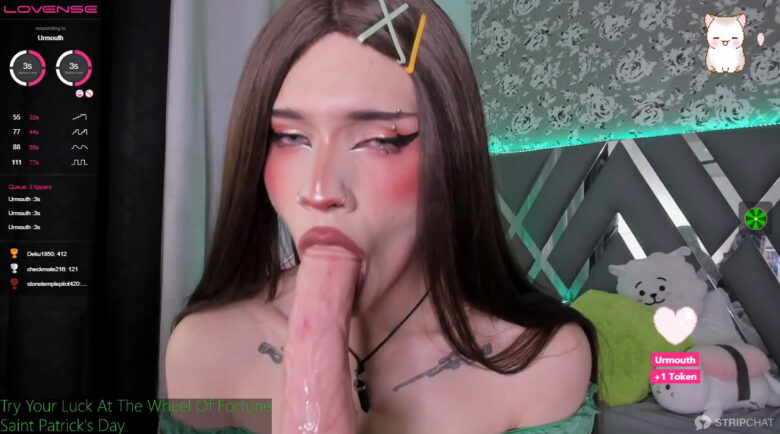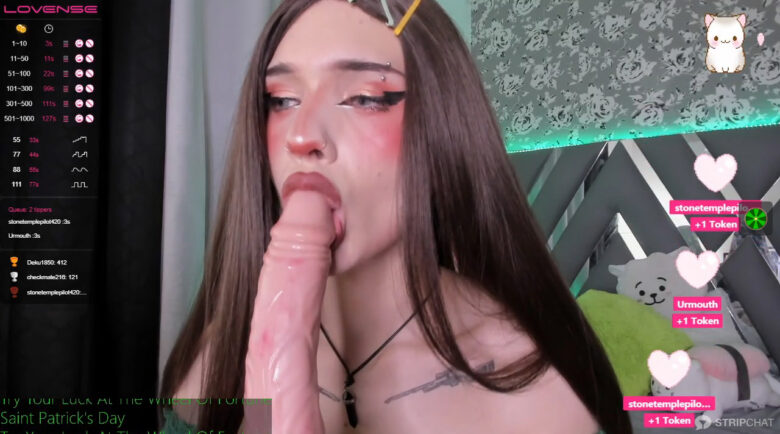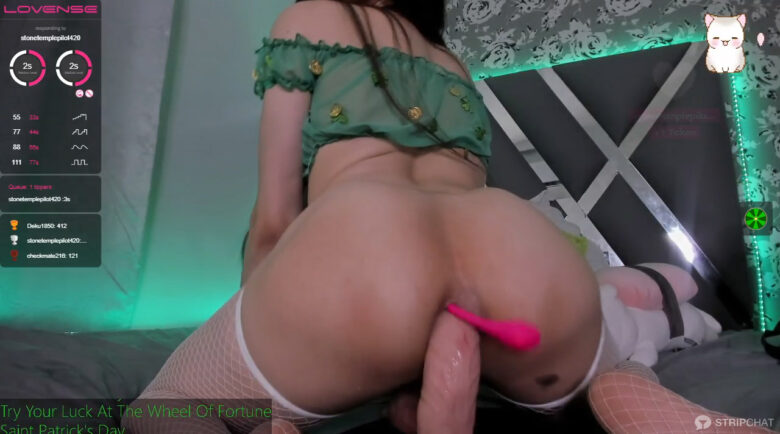 I consider myself a kind, fetish, reserved, sophisticated and delicate person, I am a lover of Asian culture, and fanatic of culture; Aesthetic, Tumblr, (E-GIRL), and musical terms I am always open to any genre, but I grew up listening to the general pop (selena gomez), and the k-pop (blackpink & bts)