I am taking a peek into what feels like an alternate universe – one where Blasphemiangxrl reigns supreme over her kinky domain!
Various demonic looking black and white drawings decorate the walls behind her and her own outfit is just as interesting as I see a spiked choker around her neck and even spikes pointing out of her bra. A gorgeous tattoo points out from underneath her blood red hair and it's instantly eye catching thanks to being so colorful in this black and white world.
Blasphemiangxrl's stylish looks have me mesmerized and she has even more surprises in store for her viewers as she stands up and starts stroking her cock. She takes it slow, teasing herself before flashing a naughty smile at the camera and it has me excited to see even more.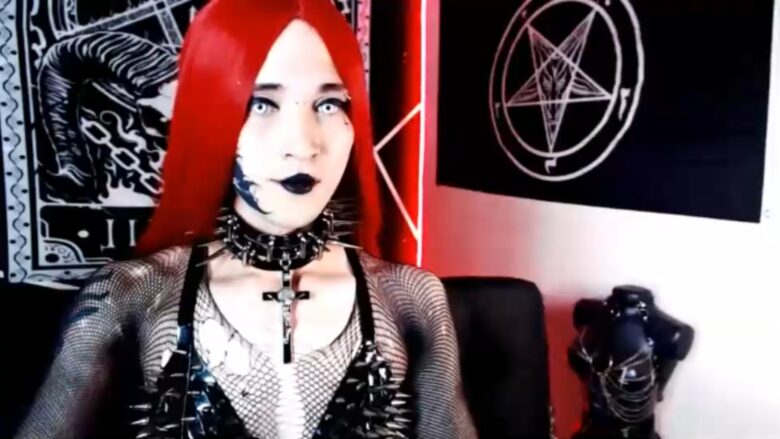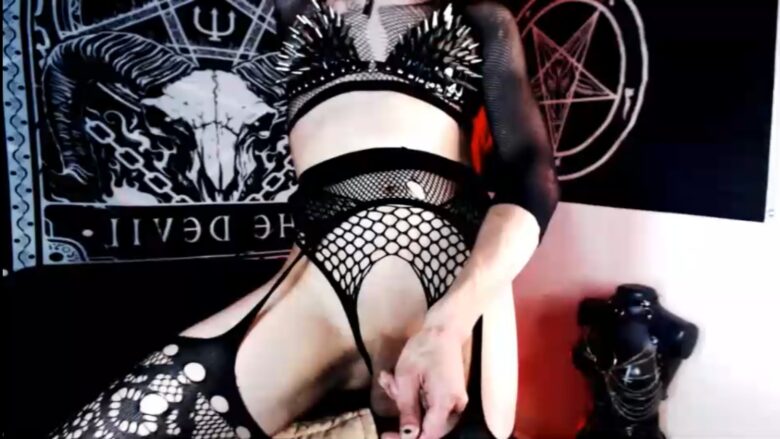 Real Name: 𝖍𝖆𝖓𝖓𝖆𝖍
Followers: 1100
I am: Trans
Interested In: Men, Women, Trans, Couples
Location: 𝖍𝖊𝖑𝖑
Language(s): Español / English
Smoke / Drink: yes/yes
Body Decorations: piercing // tattoos