It's like waiting in anticipation for the best part of the plot – or itching for that dessert to hit the sweet spot. When I entered MissRedline's room, there was only a dildo on the bed and some tunes to go with it.
Luckily, the inked-up blonde popped in a moment later, laying on the bed in nothing but her thigh-high socks and a pondering question – how many times can she cum tonight? Well I'm not sure of the answer myself, but I do know that she's trying to find out as some teasing and lube later, she has a turquoise dildo up her butt to solve the mystery.
With some time and perseverance, I have no doubt that MissRedline will answer that question tonight. For the time being though, I'm happy to watch her play!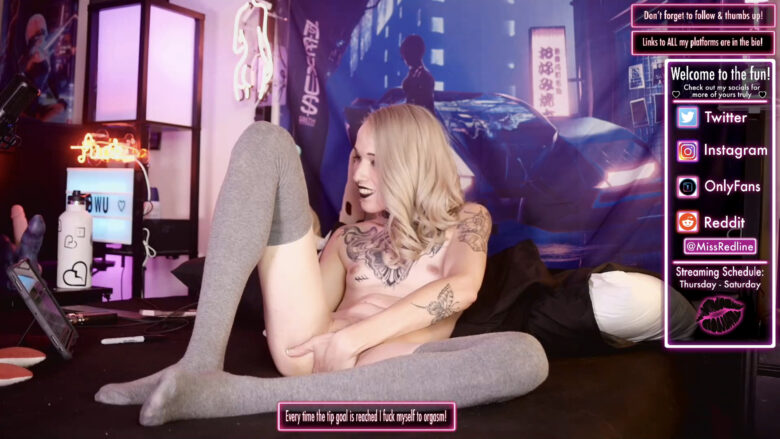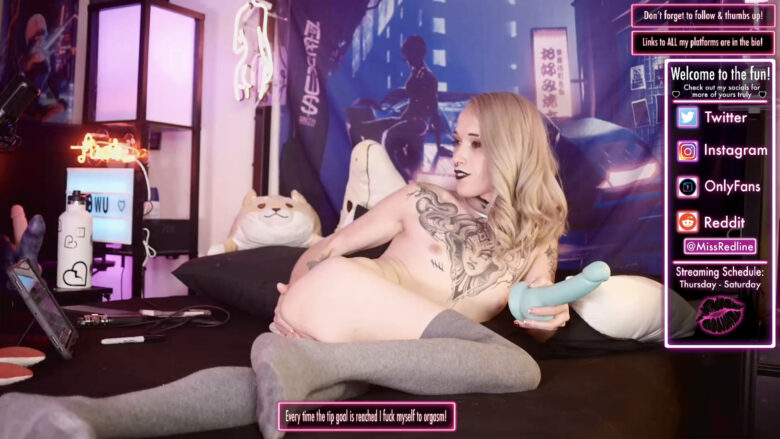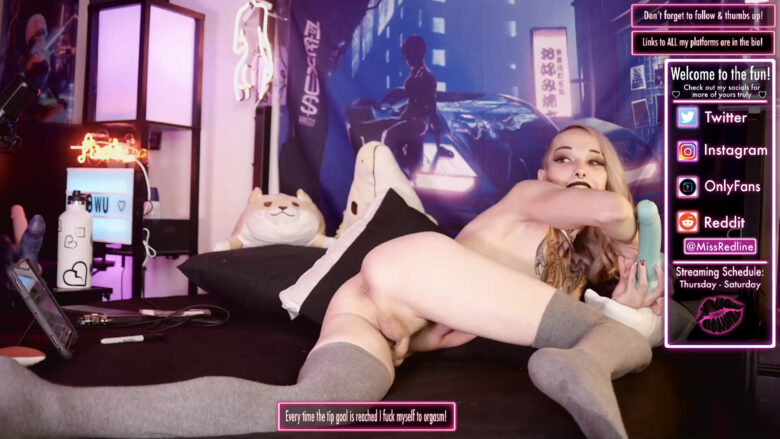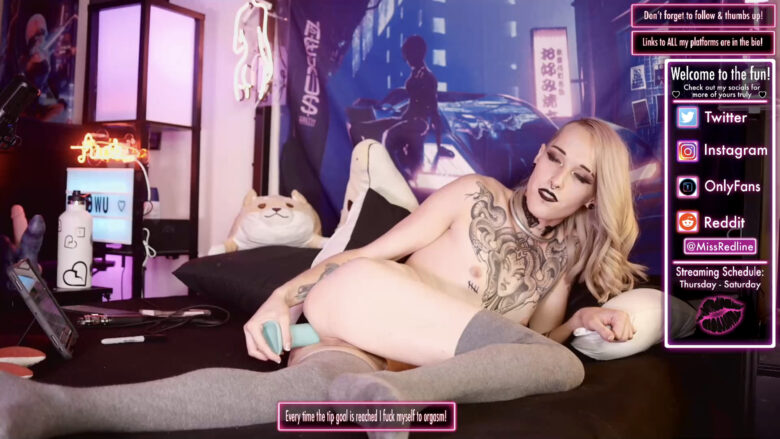 Real Name: MissRedline
Followers: 34770
I am: Trans
Interested In: Women, Men, Couples, Trans
Location: United States