There is a beautiful maid brushing me off my feet right now with their style and their name is Katashisenpai.
Not only do they have on a gorgeous maid uniform but it has been mixed with a cute kittenish look thanks to two soft kitty ears decorating their hair. Hair that is split down the middle – one side black, the other white. It matches the maid uniform perfectly and it all comes together to form a stylish package. I do not see any cleaning equipment anywhere, but there is a dildo here to be played with.
Katashisenpai wraps their mouth all around the toy while keeping eye contact with the camera for an extra seductive blowjob tease. They quickly drop their clothes right after for a close-up cumshow and I am truly swept off my feet.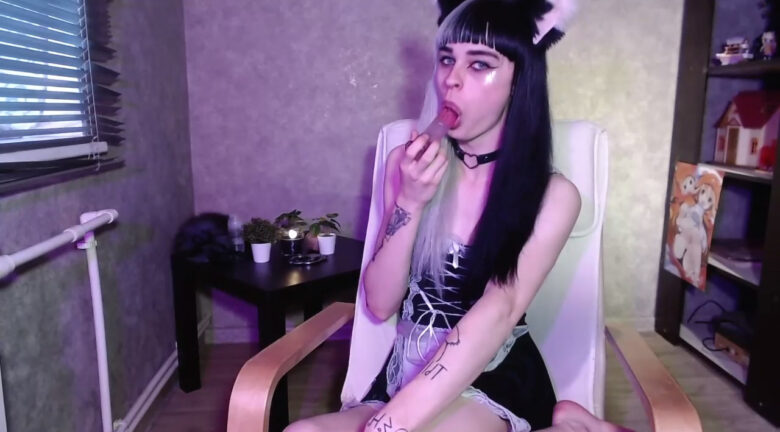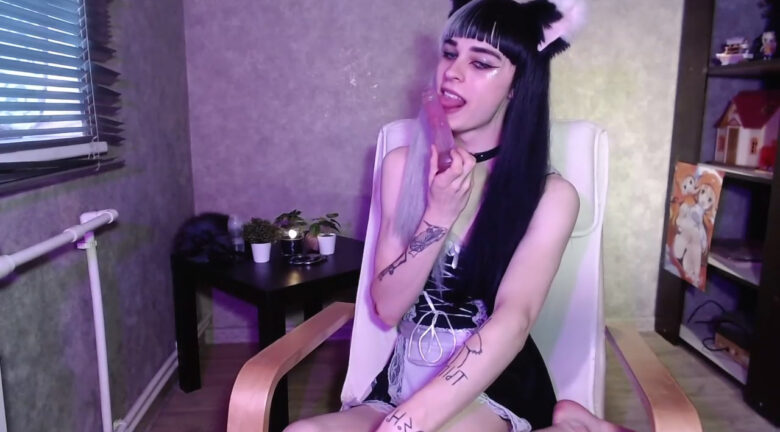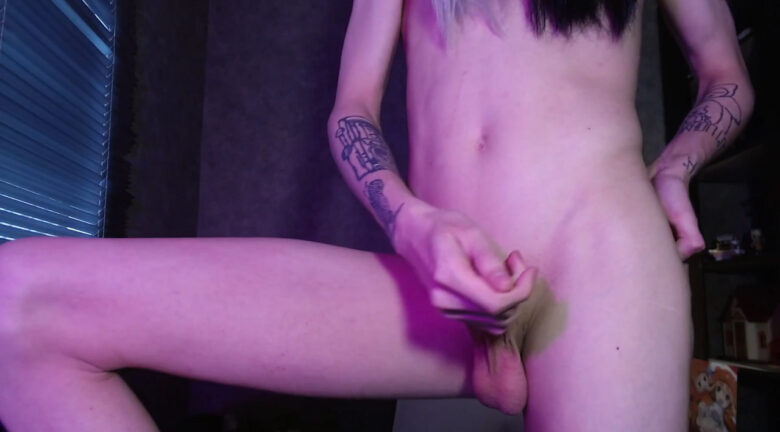 Real Name: Katashi
Followers: 4405
Birth Date: May 1, 2002
Age: 19
I am: Trans
Interested In: Men, Women, Trans, Couples
Location: Planet Earth
Language(s): English
Body Type: Skinny
Smoke / Drink: Yes
Body Decorations: Tattoo