Xbarbielatinax may share a name for a doll famous for being a feminine ideal, but I think she has the doll beat out on all counts. She is wearing a black bodysuit that has a cut out perfect for her exquisite breasts, which are very round and full, allowing them to burst forth enticingly as the material clings to the rest of her tight body. Barbie's long straight hair frames her face beautifully as it cascades down with a subtle wave at the bottom. Her eyes are lined with beautiful and powerful black wings that truly enhance their lovely shape, and topped with perfectly arched brows that help give her a look that balances seduction and innocence.
Soon, Barbie turns around and gets on her knees with her shapely ass towards us and we can see the Lovense Lush vibrator hanging out of her backside. The vibrator buzzes when she gets tipped and shakes her whole body, making her twerk her luscious booty while she is pleasured by the pulsations coursing through her pleasure centers. Barbie bites her soft pink lower lip as she is overcome with bliss and her perfectly manicured fingernails grip into her thigh before she lets go and gives her ass a good hard spank as she moans.
Xbarbielatina is the girl you have been dreaming of, so join this stunning doll come to life in her dream house and make all of your wildest fantasies real.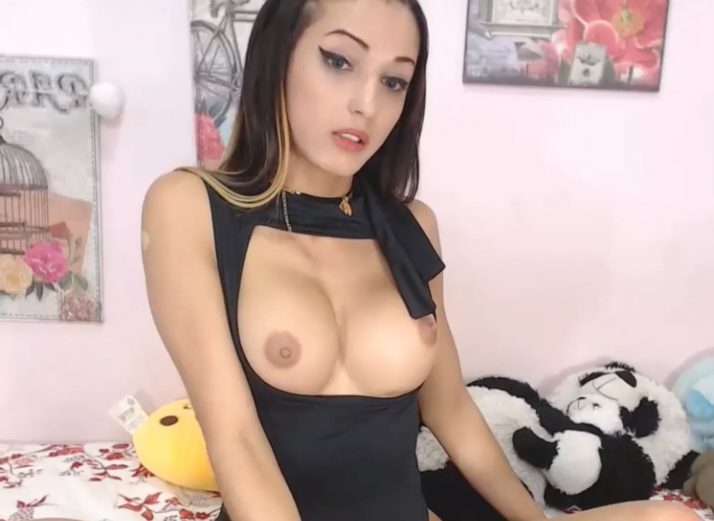 Profile:
Hey, this is Maria Fernanda but call me Barbie, I'm a little doll looking for fun <3
Lets have fun together.
Let me be ur little fantasy…