Mesmerizing, is just one way to describe Onegreatdivats's eyes, they have a seductive quality to them all on their own which is only enhanced by the beautiful smokey eye shadow and exquisitely winged eyeliner she is wearing. She is strikingly beautiful with her long dark hair and bangs, beautiful skin and luscious lips painted a glossy nearly nude pink. She sits back to cross her long shapely legs in front of us, clad in sheer black thigh-high stockings that she sensually strokes, enticing us to come and join her. Her hand slides between her legs teasingly as the other hand caresses her large and lovely breasts.
Onegreatdivats is absolutely stunning and you should join her and get lost in her eyes and your fantasies as those legs wrap around your body and she winds herself into your every thought.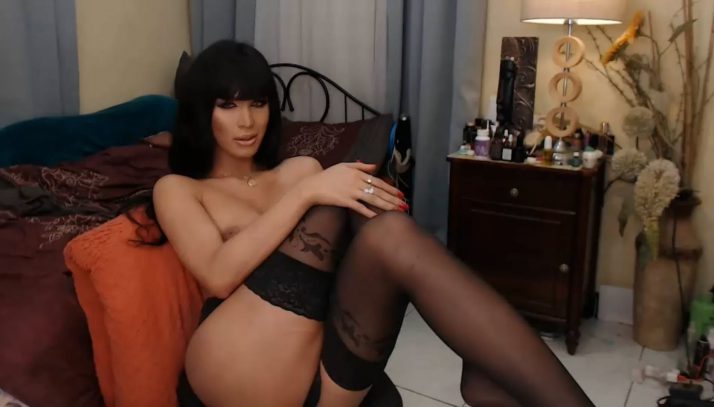 Profile:
I am so much more than you can see on the surface, I am a soul on fire. I have the serenity of the ocean in my eyes and storms reside in my veins. My mind is deliciously improper and my body is an aphrodisiac.Im a hopeless romantic with a dirty mind and I dont only know how to turn you on, but also how to treat you right !