Some colorful balloons behind Victoriavx spell out "Happy Birthday" and that's a nice hint as to what a special day this truly is.
Happy birthday to the cutie! She is celebrating her big day with a sexy cumshow and that involves lots of tugging and touching. A Lush is poking out from between her legs as she strokes her cock and gives the most adorable smiles at the camera. It's a nice mixture of cute and sexy all wrapped up into one beautiful birthday show.
I see a shower cabinet right behind Victoriavx, which hints at some wet and wild fun at the end of this birthday party. That sounds exciting to me, but right now I'm just excited to see more of her stunning smile.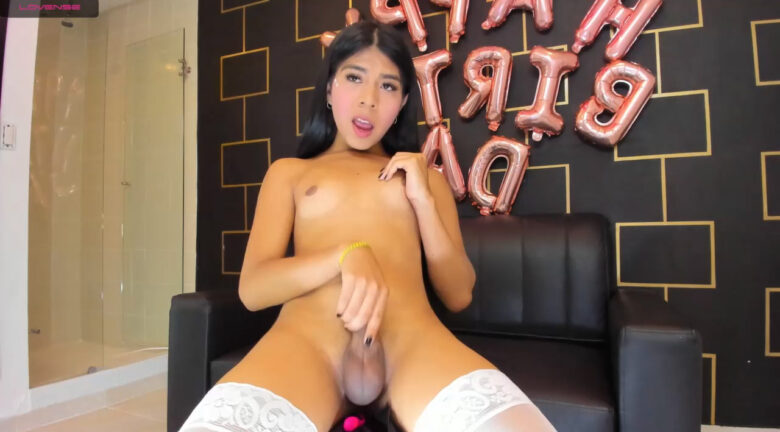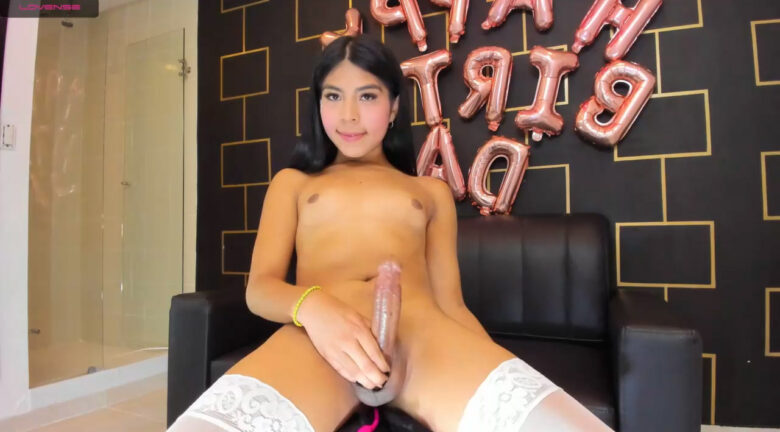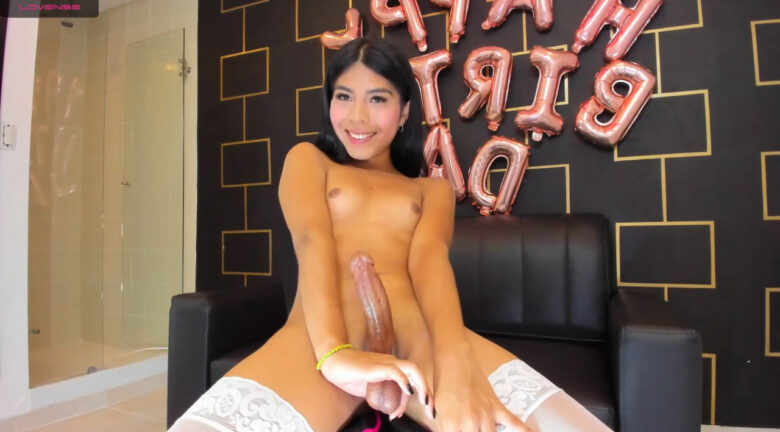 Followers: 12096
Birth Date: Nov. 22, 2002
Age: 19
I am: Trans
Interested In: Women, Men, Couples
Location: 𝓐𝓢𝓘𝓐𝓝 𝓓𝓞𝓛𝓛 𝓕𝓐𝓒𝓣𝓞𝓡𝓨
Language(s): 𝓔𝓝𝓖𝓛𝓘𝓢𝓗 𝓢𝓟𝓐𝓝𝓘𝓢𝓗