That fiery red hair cannot be missed – and it isn't because the moment I enter Andrea_666_'s room, I see her gorgeous sleek hair flowing down as she takes one hand over her nipple to tease. She's also being socially responsible it seems considering the bejeweled mask on her face as she does so.
Still, she makes sure to do a subtle tease. Whenever her hands go between her legs, she makes sure to tug off-camera and do a little giggle as it happens. With one swoop, her member is out for some play time and then gone under her panties.
This kind of tease and pull is a really fun time to watch and I can't wait to see more of Andrea_666_!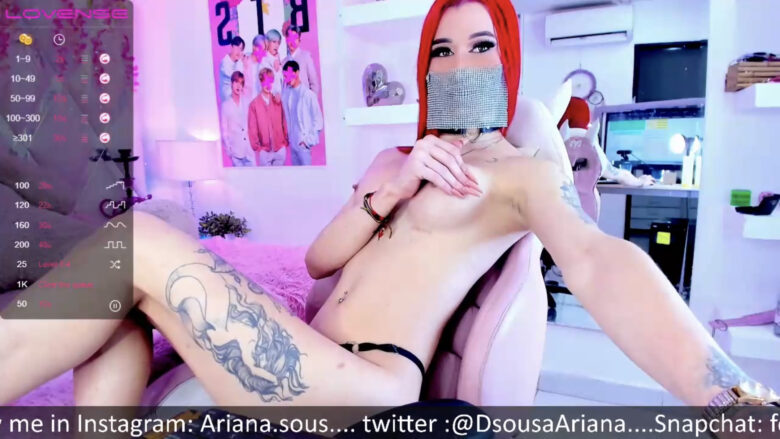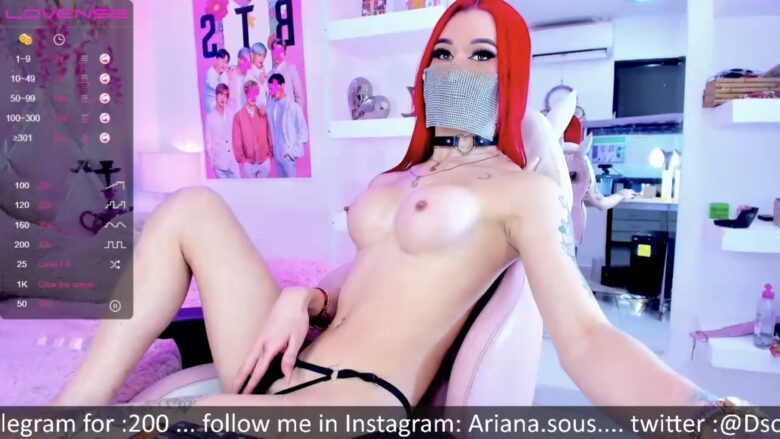 Followers: 111
I am: Trans
Interested In: Women
Location: California, United States