A beautiful booty is shaking in front of the camera right now and it belongs to the cute Tatty_Ross. I see a pink Lush working its magic between her legs and it's only the beginning of all the colorful treats she has to offer up.
I just love how vibrant and colorful her entire show looks! Her purple hair looks stunning and it goes together so fantastically with that pink fishnet outfit covering her body. It shows off just enough for me to catch glimpses of her titties and her tattoos as she poses on top of the bed. A bed that has many different teddy bears in all shapes, sizes and colors lying there with her.
Tatty_Ross's goal is to make her day very happy and I hope she achieves that, because I know my day has been made a lot happier after seeing her.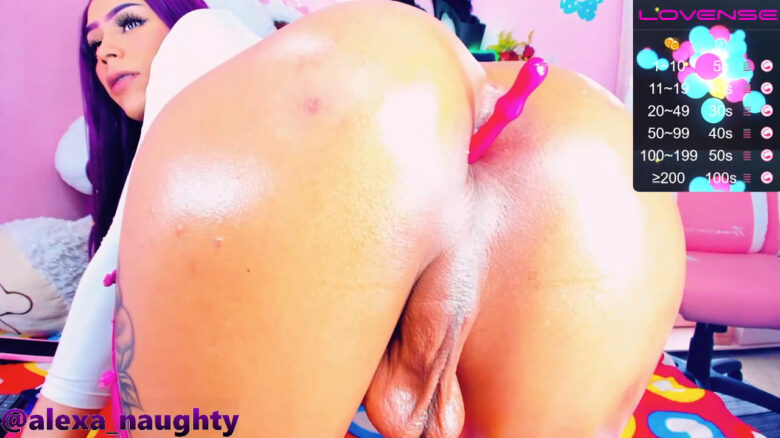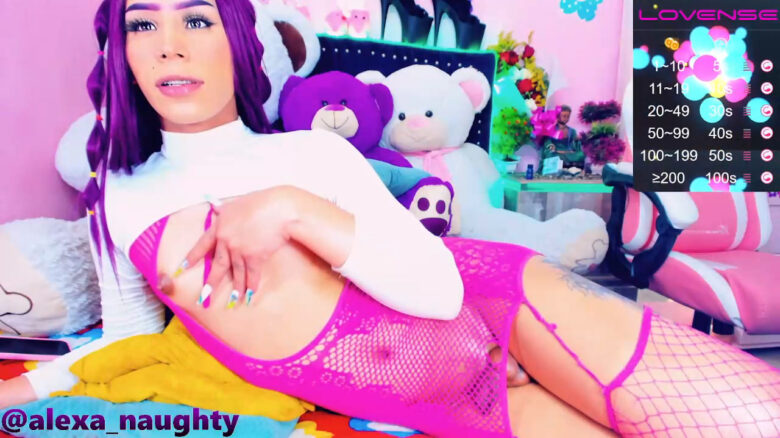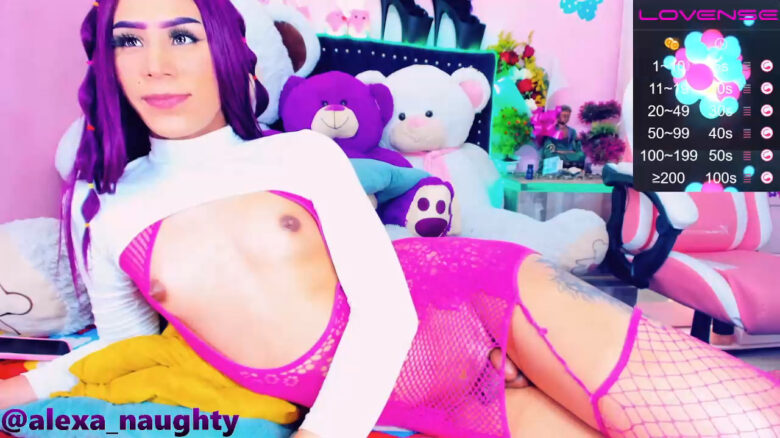 Real Name: Alexa naughty
Followers: 697
I am: Trans
Interested In: Women, Men, Couples, Trans
Location: Antioquia, Colombia
Language(s): English
Body Type: delgado
Smoke / Drink: yes
Body Decorations: yes