SweetJess is a kitty for tonight's show, and she is fully in character because as I enter the room, she's on her knees and licking her fingers like a kitten would and making cute sounds while doing it.
She's also rocking kitty ears but it went from cute to pretty fiercely sexy as she gets up to show off her straps and curves before sitting back onto a chair so she can jack off. The tease is immaculate and so is her phenomenal body!
I'm very excited to see more of the gorgeous SweetJess and her purrfect moves!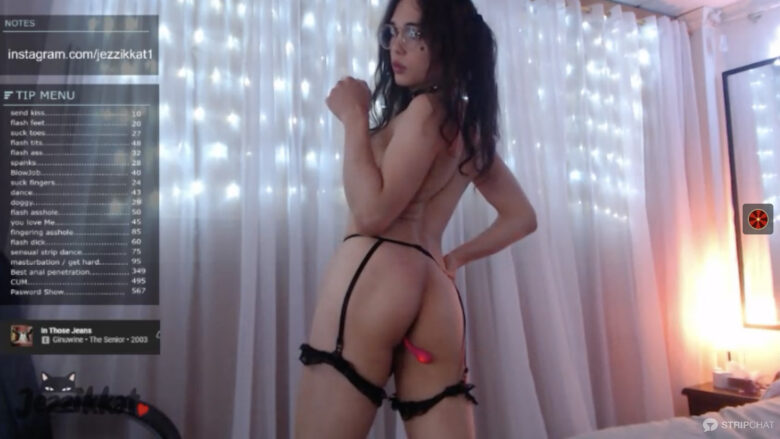 Interested in: Everybody
From: Colombia
Languages: English, Spanish
Age: 24 years old
Body type: Skinny
Specifics: Small Tits, Shaven
Ethnicity: Latina
Hair: Black
Eye color: Brown
Subculture: Student