Setting a tease up isn't easy or simple to do, but SkayTaylor seems to really have a knack for it. The way her bum is welcoming everyone into the room as she slightly raises her belly to reveal her member is very sexy to see – as is seeing the way she plays.
 
In one swoop, she's already sitting down on the bed and using one hand to go over her cock for some play time. I am really appreciating just how excited she is to play with herself and I really love the way that she does so, from slow and meticulous to intense and vigorous.
 
SkayTaylor plans to do much more sexiness though – and I plan to watch all of it!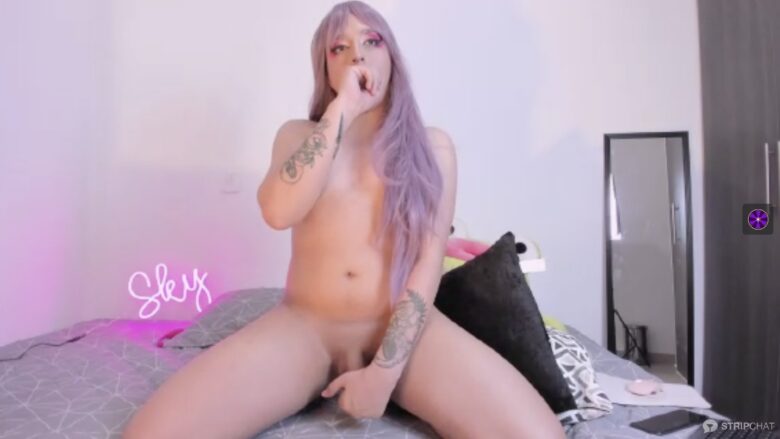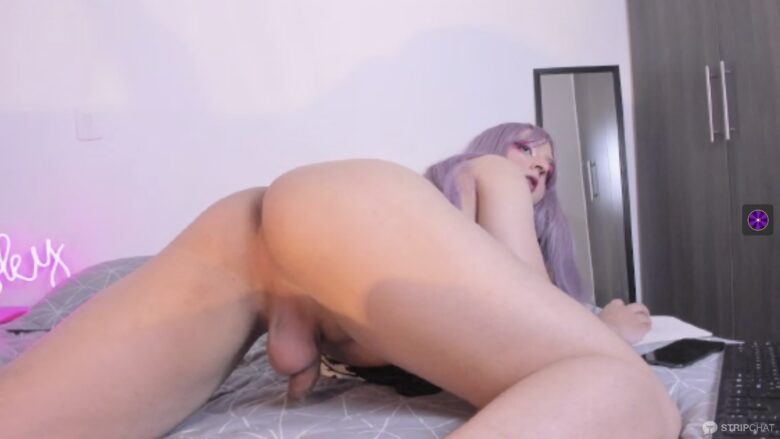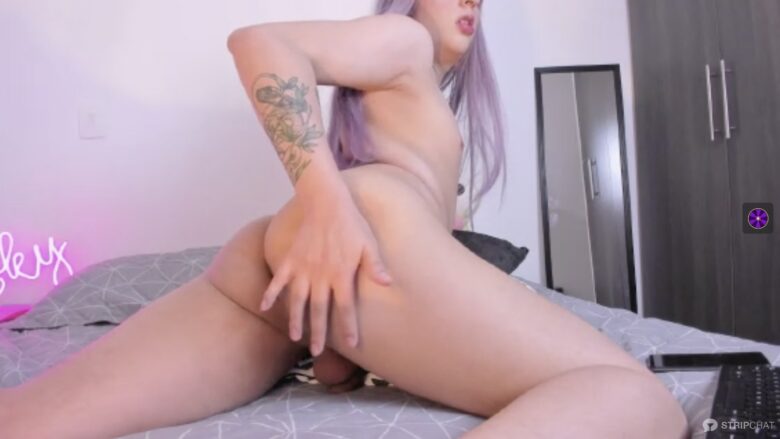 Name: Sky
Interested in: Everybody
From: Colombia
Languages: English, Spanish
Age: 20 years old
Body type: Medium Build
Specifics: Big Ass, Shaven, Big Cock, Uncut
Ethnicity: Latina
Hair: Colorful
Eye color: Hazel
Subculture: Student