Talk about an array of ink. Sexy_Melany_XXX looks like a full on mistress with some serious curves on her body and she's showcasing all of them on camera – but especially that fantastic ass of hers.
Not only does it have some awesome tattoos on it but she can shake that moneymaker without a beat to a drum which is all the more impressive. In one little move, she has me excited to see her play with her toys and maybe add in some sexy dirty talk.
Away I go to watch more of Sexy_Melany_XXX's show!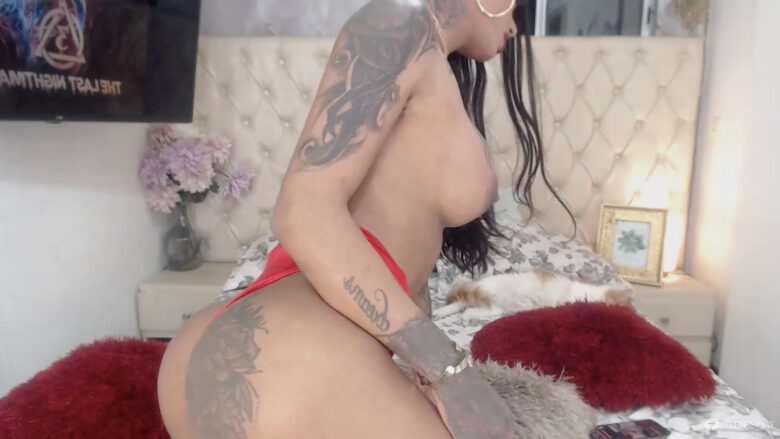 Name: Melany Ruiz
Interested in: Everybody
From: Colombia, Medellín
Languages: English, Spanish
Age: 26 years old
Body type: Skinny
Specifics: Big Ass, Big Tits, Shemale
Ethnicity: Latina
Hair: Blonde