QueenyFox has her fuck machine out for the evening. Except it's right on her butt as she prepares for lift off. In the meantime, all the tips are going straight between her cheeks because the Lush can't stop vibing – which in turn makes her get herself off quite excitedly.
I also really enjoy the innocent look she has on – the glasses, the pink socks, the cute room – all combined to make her look as cute as possible, only for her naughty spirit to be lifted up as she takes the dildo and points it right at her butt with the slyest of giggles.
With a goal to clear, a need to tug, and determination – I can't wait to see more of QueenyFox!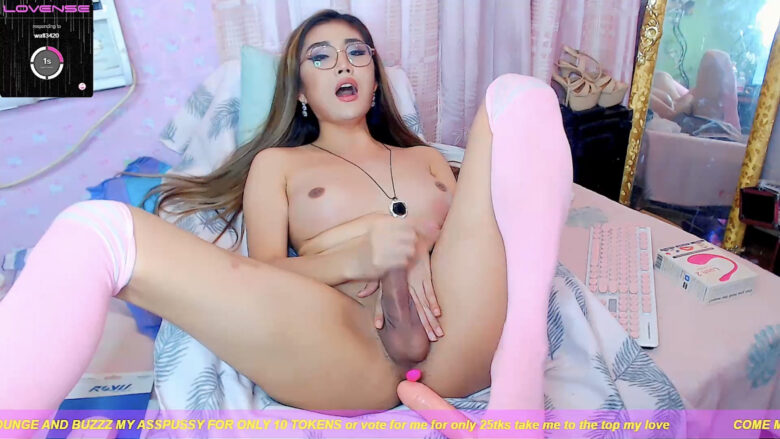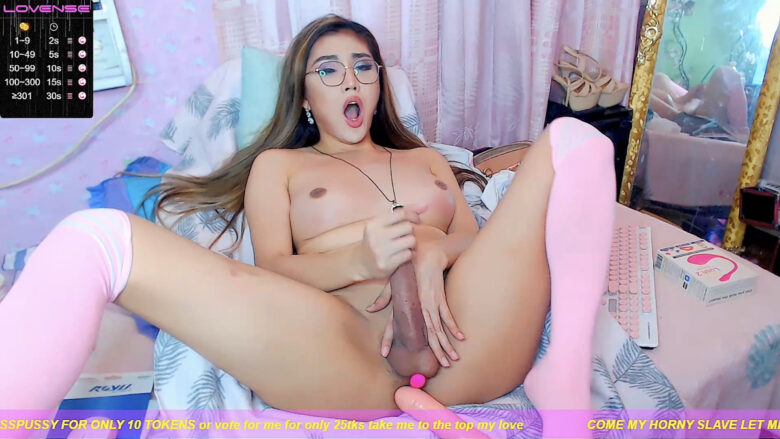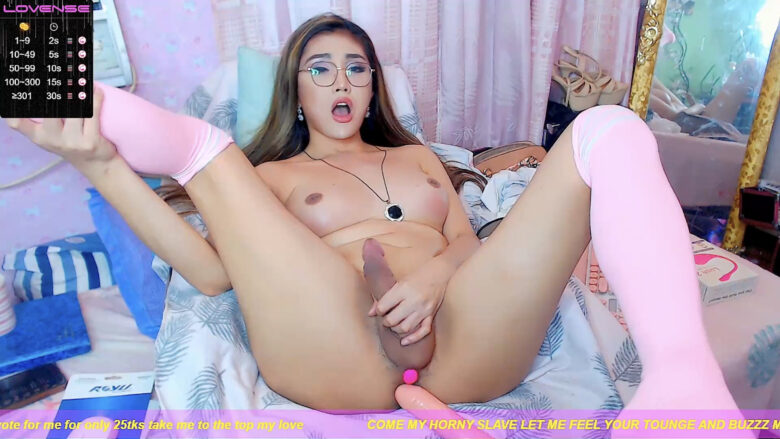 Real Name: Queen Venus
Followers: 5669
Birth Date: Feb. 1, 1992
Age: 29
I am: Trans
Interested In: Women, Men, Couples
Location: New Jersey