It started off like any afternoon lay-low. Kaylastern with her teal shirt, sitting comfortably on her bed as a paddle was nestled right next to her while she looks over the camera. It didn't take long for her to get her shirt off to do a spit tease right on her titties – and then kick into high gear.
0-100 was never more appropriate. In a matter of minutes, the redhead had her panties off and she was showing off her fantastic booty on camera, making sure to do a twerking tease as she looks back with a little giggle. It then amped up even more once she introduced the dildo for the camera – and decided to ride it!
Alas, things are yet to begin in Kaylastern's room of sexy desires!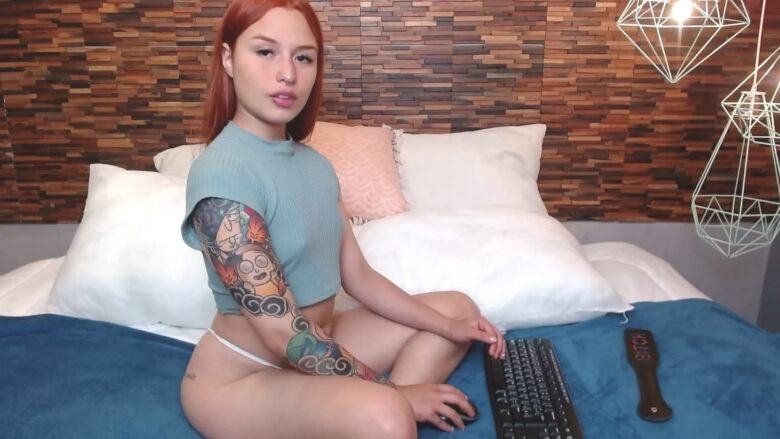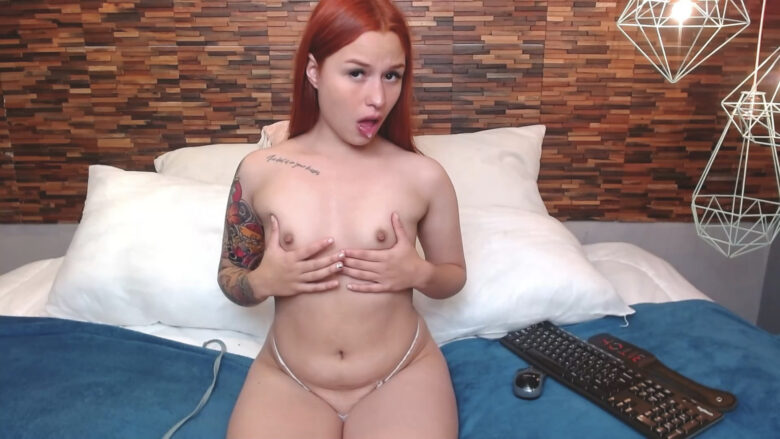 Real Name: Kaylastern
Followers: 2595
I am: Trans
Interested In: Women, Men, Couples, Trans