The natural brunette is stunning this evening as she lays in her bed touching her body. Nicollesexx reminds me of the late 2000s scene girls that used to flock the internet around 2008.
The tatted cutie is rubbing her nipples and masturbating while gazing deeply into her camera with her bright blue eyes. I love that Nicollesexxis keeping her makeup simple, with a simple cat-eye liner above her lash line.
The tease show is full of taunts, enticing the viewership to tip her chatroom. Teasing her boobs and smiling to the camera, I like that Nicollesexxhasn't made an over-the-top background, rather opting for a more natural state in her bed with a fluffy pillow under her butt to keep her comfy while she grinds showing off her penis.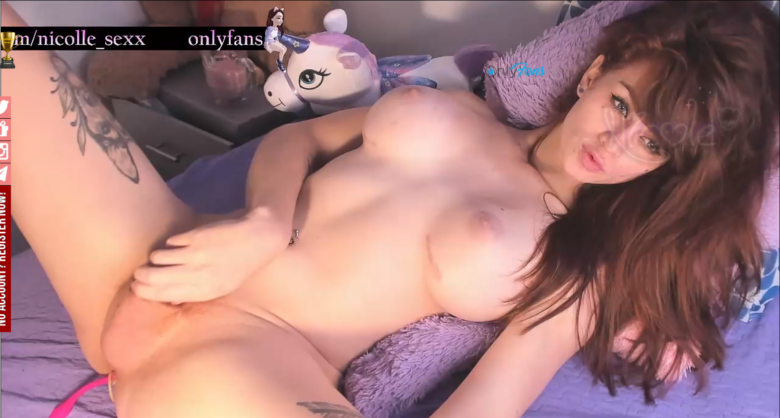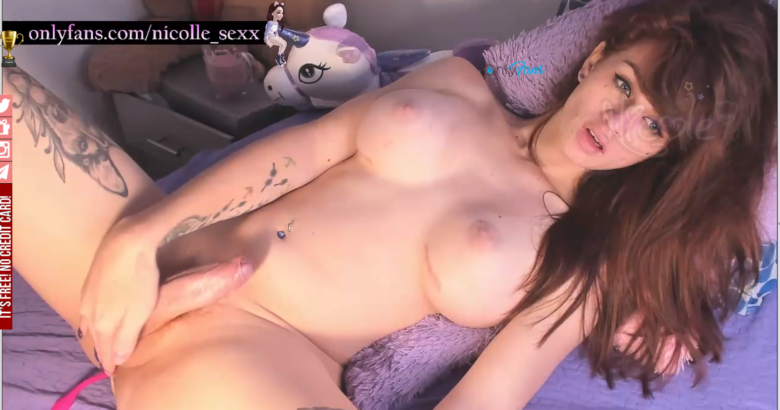 Real Name: ♥️♥️Anna♥️ ♥️Nicolle♥️♥️
Followers: 110827
Birth Date: Dec. 2, 1996
Age: 24
I am: Trans
Interested In: Men, Women, Couples
Location: Medellin, Colombia♥️♥️♥️
Language(s): Español♥️♥️♥️
Body Type: Slim/ Delgado♥️♥️♥️
Smoke / Drink: No/No
Body Decorations: Si