… And it's very effective too. The redhead has two fingers right on her cock, moving just enough below so she can reach her jewels and give herself a nice rub me down. The ease with which Missletiblane teases is intoxicating to watch, as is listening to her moans when she hits the spot.
The pose she is in also gives me a good view of her pretty tattoos, at least some of them, as she slowly but surely intensifies the pressure and quickens her movements so as to up the ante in performance and teasing. I really am loving the pace and tease of the show.
Luckily, Missletiblane has a lot more teasing to do – and a potential cumshow too!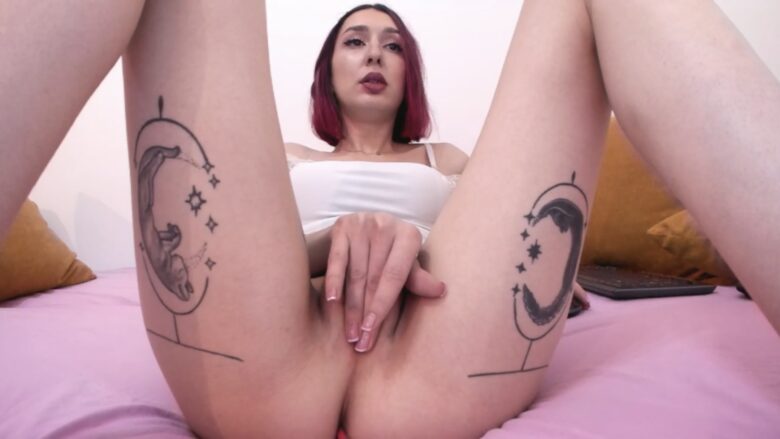 Real Name: Letisia
Followers: 62307
Birth Date: Jan. 7, 1996
Age: 25
I am: Trans
Interested In: Men, Women, Trans, Couples
Location: Heaven