MiracleTS is rocking a skirt and a shirt and she looks like she came straight out of a tennis field. I'm not much for the sport itself but this little uniform on her looks particularly sexy as she puts her cock out for a tug n' rub.
The babe is doing some quiet moans while she gets herself off until the sounds of her vibe start going and she goes into a buzzing bliss!
I'm loving every bit of MiracleTS's sexy sporty show and I can't wait for more!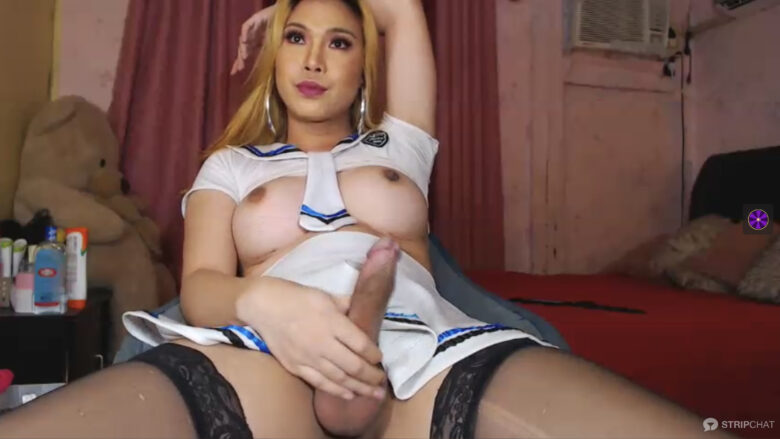 Name: Anna
Interested in: Everybody
Languages: English
Age: 25 years old
Body type: Skinny
Specifics: Big Tits, Big Cock, Shaven
Ethnicity: Asian
Hair: Blonde
Eye color: Brown
Subculture: Romantic