The blue hair, the kitty ears, the bottle of lube and the dildo in hand – it's about to get really naughty in LiittleeBunny18'S room.
She is surrounded by all kinds of toys – giant plushies, smaller stuffed animals and a wall of sex toys that are just there to mix things up. In the middle of it all, the blue-haired babe is spreading her legs as she slowly inserts a dildo into her ass to kick the night kink in.
And I can't wait to see more of LiittleeBunny18!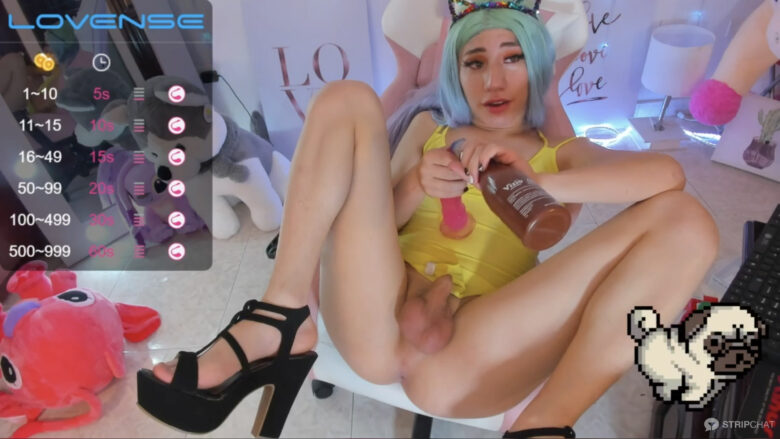 Name: LiittleeBunny18
Interested in: Everybody
Languages: English, Spanish
Age: 19 years old
Body type: Skinny
Specifics: Big Ass, Big Cock
Ethnicity: Latina
Hair: Colorful
Eye color: Brown
Subculture: Student